Q&A: "Fly Gurlz" with Lida Darmian, Meredith Paul, and Nanie Méndez
Interviews Tuesday January 9, 2018, 11:00am - by admin
---
Looking for a fun, female-focused show inspired by the backup dancers from a popular 90's sketch comedy show? Lucky you-- Fly Gurlz hits the Magnet stage Friday January 12th! We knew you'd be thirsty for more details, so we spoke with the show's creators Meredith Paul, Nanie Méndez, and Lida Darmian to learn more.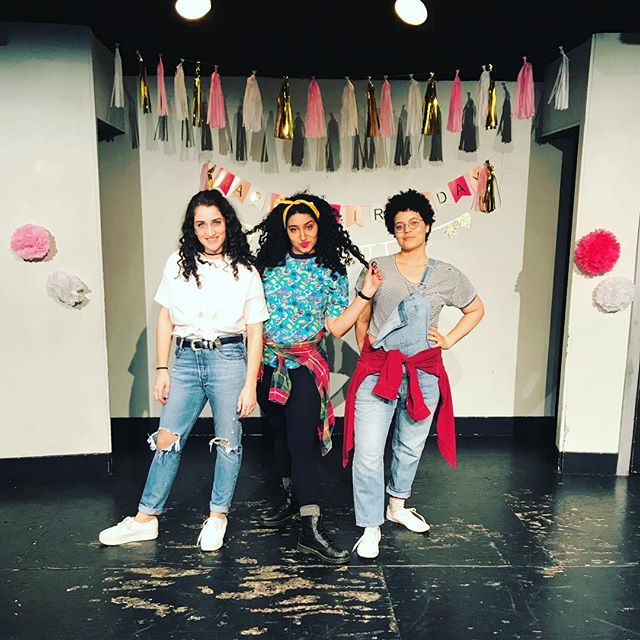 What was the inspiration for Fly Gurlz?
Fly Gurlz began when we all competed in a character competition called Face Off. We had an all-female team. We wanted a space to lift up women's voices- particularly women writers, so we created Fly Gurlz to be that space. Our intention is an inclusive, party vibe that, hopefully, creates an atmosphere where women feel safe to embrace the weirdest parts of themselves and strengthen their voices.
How has the show changed since it started last year?
We have had the same format since pretty much the beginning. One amazing addition (brain child of Fly Gurl Nanie Mendez) was our semi-annual Fly Gurlz Sketch Fest. We accept open submission for female sketch writers and female performers, and create an all new sketch show written for women, by women. This has been an extremely fun and enriching experience! You can check out our next one 1/12, 11:30pm at the MAGNET!!! YA HEARD OF IT???? (Plug)
How do you choose performers to highlight in this variety show?
We choose women of all types who write and create their own material. We love weird shit especially. (Can I curse in this? if no please change shit to 'lil foodle doodles')
What are some of your favorite moments from previous Fly Gurlz shows?
This is so hard to say because we've been doing our show over a year and there have been so many amazing moments. Right after the election, Nanie, Lida and I improvised together as Michelle Obama, Melania Trump and Hilary Clinton which was a cathartic and weird and emotional set! We did an all musical show in support of Puerto Rico (Nanie's home!) and raised over $1,000. Probably my personal favorite moment (again this is Meredith Isabel Paul) was when my mom came to the show and said it was "ok". (huge)
Your poster is inspired by the iconic "jazz" solo cup design from the '90s. What's your favorite piece of '90s nostalgia?
Meredith:I LOVE POLLY POCKET!!!!!!!!! I follow multiple instagram accounts that feature old salvaged Polly Pockets. I think I always thought I'd end up living inside a Polly Pocket but instead I live in Midtown Manhattan.
Lida: My favorite is Pound Puppies because I wasn't allowed to have pets.
Nanie: My Tiger Beat posters of my top two heart throbs-- Johnathan Brandis (RIP), star of Ladybugs and Sidekicks & Andrew Keegan who now runs his own church.
~~~~~~~~~~~~~~~~~~~~~~~~~~~~~~~~~~~~~~~~~~~~~~~~~~~~~~~~~~~~~~~~~~~~~
Make sure to catch Fly Gurlz: Sketch Fest this Friday at 11:30 pm. It's gonna be a riot.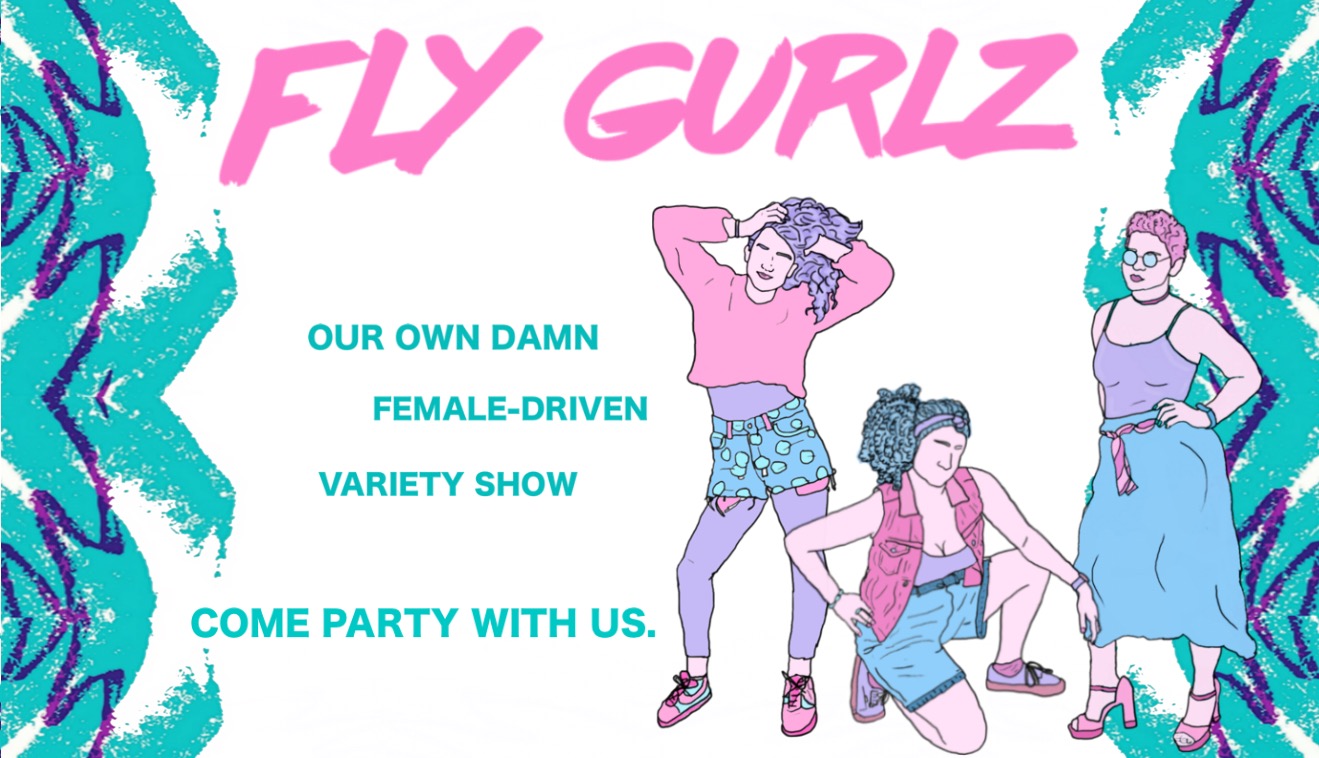 Tags:
'90s
,
Andrew Keegan
,
characters
,
comedy
,
Face Off
,
female comedians
,
Fly Gurlz
,
Hillary Clinton
,
In Living Color
,
inclusive
,
Jonathan Brandis
,
Lida Darmian
,
magnet
,
magnet theater
,
Melania Trump
,
Meredith Paul
,
Michelle Obama
,
Nanie Méndez
,
new york
,
new york city
,
nyc
,
Polly Pocket
,
Pound Puppies
,
Puerto Rico
,
sketch comedy
,
Tiger Beat
,
variety show