Q&A: "Molly's Guilt Free Comedy and Ice Cream Social" with Molly Kiernan
Interviews Tuesday November 14, 2017, 1:57pm - by Magnet Theater
---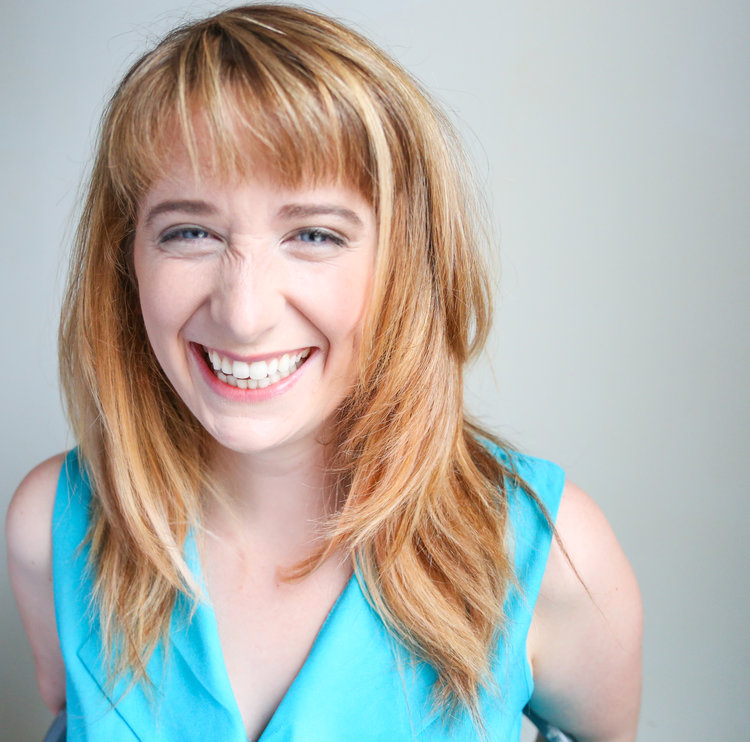 You may know Molly Kiernan from seeing her perform at Megawatt with Scout or with Chillionaire on Magnet Sketch Teams, plus, she's directing the upcoming show This Is Serious! (A Comedy Show). In addition to all of that, Molly is the creator, host, and namesake of Molly's Guilt Free Comedy and Ice Cream Social, a comedy variety show happening this Friday, 11/17, at 6:30 pm. It's going to be hilarious, heartwarming, and for a good cause. Find out more about it right now!
Tell us about your show!
I began producing this show a year ago, in part as a way to celebrate my own recovery from an eating disorder. Discovering comedy and the Magnet was such a huge part of my healing process, so it felt fitting that everything would come together in a Magnet show. The show has evolved as sort of an opportunity for everyone there, audience-members and performers alike, to take time out to celebrate themselves and each other. I hope people will see it as one hour where they put aside whatever they may be beating themselves up over that day.
This is a high-energy and very silly variety show, where top NYC comedians will perform characters, improv, dance and more. The performers include some of my all-time favorites: Anna Neu, Lee Hubilla, Mia Bloomfield, Amanda Melhuish, Jesse Roth, Natasha Vaynblat, Brian Urreta, Lou Gonzalez and Eleanor Lewis.
Before the show, there will be a free ice cream bar in the lobby, with ice cream donations from The Brooklyn Ice Cream Factory and Ample Hills Creamery.
In the past the shows benefits have gone to Project Heal - what is the new charity that you will be donating the proceeds to?
This show, half of the ticket proceeds will be donated to Everytown for Gun Safety.
What message(s) do you want audience members to take with them after the show?
We all deserve to take care of ourselves, laugh a lot and eat dessert!
How does this show differ from a traditional improv show?
This show will have some improv and some scripted performances, including characters and song.
What would be the next best food after ice cream, in your opinion, to serve at the event?
Can my answer be more ice cream?
Come see Molly's Guilt Free Comedy and Ice Cream Social this Friday, Nov 17th, at 6:30 pm!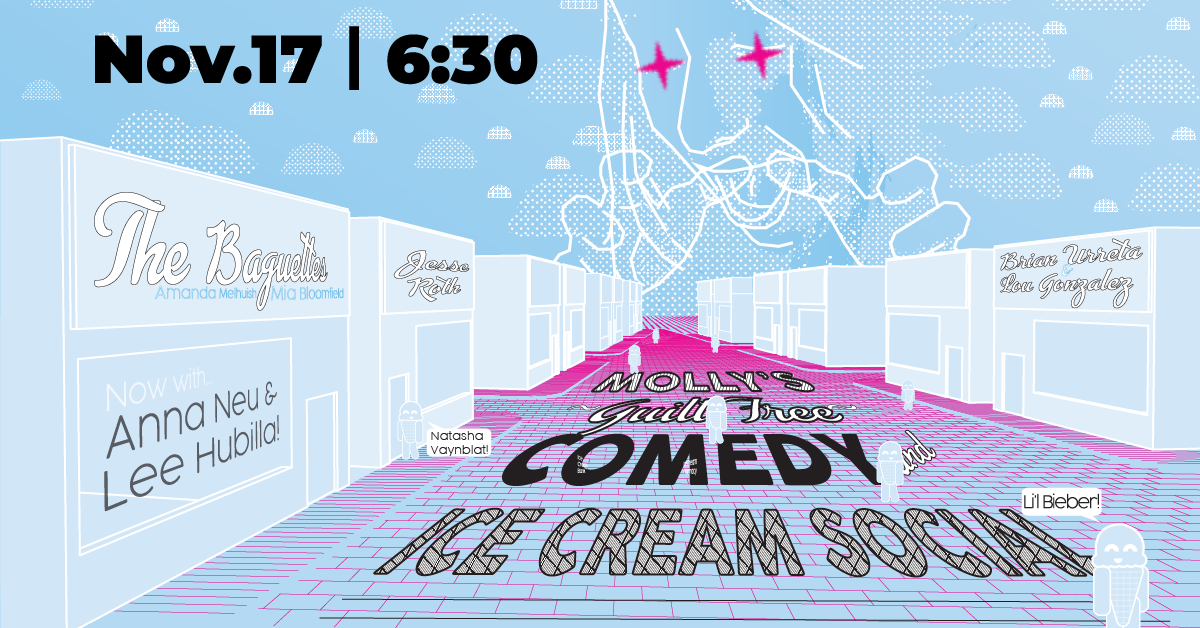 Tags:
Amanda Melhuish
,
Ample Hills Creamery
,
Anna Neu
,
Brian Urreta
,
comedy
,
Eleanor Lewis
,
Everytown
,
Everytown for Gun Safety
,
ice cream
,
Jesse Roth
,
Lee Hubilla
,
live comedy
,
Lou Gonzalez
,
magnet
,
magnet theater
,
Mia Bloomfield
,
Molly Kiernan
,
Natasha Vaynblat
,
new york
,
new york city
,
nyc
,
Project Heal
,
q&a
,
self-love
,
The Brooklyn Ice Cream Factory