#130: Kiki Mikkelsen
Magnet Theater Podcast Wednesday July 12, 2017, 6:50am - by Magnet Theater
---
Opera singer turned full-time musical improviser, KIKI MIKKELSEN, joins us to talk about all of her shows, Edinburgh Fringe, and the challenges of writing. You can see Kiki doing musical improv nearly every day of the week with her teams and shows Vern, Public Pool, Happy Karaoke Fun Time, Premiere: The Improvised Musical, Blank! The Musical, and Baby Wants Candy. Kiki is a bonafide musical improv all-star and we're so happy that she's on the show!
Kiki and Louis settle in for the first real conversation they've ever had and they don't know it at first, but they'll cover a lot of ground. "Tell me about yourself," Louis begins. We hear about how Kiki came to be a full-time musical improviser and a bit about her upcoming trip Edinburgh for its Fringe Festival, which will be her first time participating. With so much improv in her life, Kiki and Louis both wonder if she can possibly keep friends outside of improv. Don't worry, it's a question we all must face when confronted with the obsession that is improv!
We backtrack a bit to discover where Kiki hails from (PA) and where she went to school (OKC). One of very few improvisers with an opera degree, Kiki gives Louis a crash course in opera voice types and tells us a bit about how long they take to develop. She talks about getting into improv and comedy while still working on her opera dream and she throws down this hot take: improv people are more fun than opera people! Her story starts with discovering short form and comedy in general with her best bud Lindsay Calleran. It wasn't long before Kiki was jumping into classes at UCB, The PIT, and Magnet. Within her expansive improv education, she speaks fondly of her very special Level One Musical Improv class at Magnet with instructor Michael Martin, leading Kiki and Louis to discuss the various overlapping micro-communities within the greater improv community.
Louis asks Kiki to talk about the litany of different shows she's a part of and they begin with Baby Wants Candy, which is about as big as it gets in musical improv! She'll be heading to Edinburgh Fringe with BWC and talks about what she's expecting. She also talks about her house teams Vern and Public Pool, as well as the shows Premiere: The Improvised Musical, Happy Karaoke Fun Time, and Blank! The Musical. Find out what excites her about each show and how are they all different.
Exploring beyond her current penchant for musical improv, Kiki and Louis discuss the roots of her humor and desire to perform comedy. Kiki recalls that she didn't grow up watching a ton of comedy but then found Christopher Guest movies. Plus, Louis shares his secret dream with us. After revealing to Louis that she finds writing to be difficult to break into, he gives Kiki some inspiration for writing and they talk about how to stay motivated. Finally, Kiki expresses her belief that building something together is always funnier than working alone.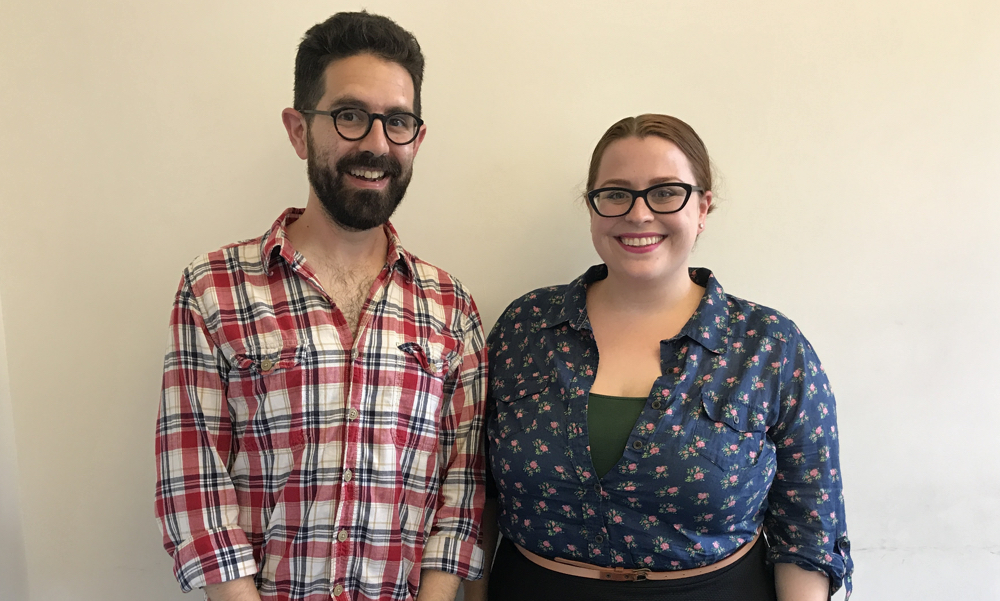 Tags:
Baby Wants Candy
,
Blank The Musical
,
broadway
,
comedy
,
Edinburgh Fringe Festival
,
fringe festival
,
Happy Karaoke Fun Time
,
Improv
,
improvisation
,
interview
,
Kiki Mikkelsen
,
Lindsay Calleran
,
Louis Kornfeld
,
magnet
,
magnet theater
,
magnet training center
,
Michael Martin
,
musical improv
,
musical megawatt
,
new york
,
new york city
,
nyc
,
Oklahoma
,
opera
,
podcast
,
Premiere
,
Public Pool
,
UCB
,
UCBT
,
Upright Citizens Brigade
,
Vern
,
writing