Getting To Know: Bailey Swilley
Getting To Know Thursday June 29, 2017, 10:00am - by admin
---
Welcome to Magnet's "Getting To Know" series! We're using our blog to highlight our fabulous performers and writers and we can't wait for you to meet them. Want to see them all? Click here.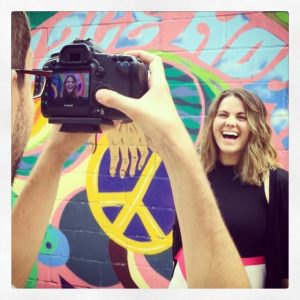 What's your name?
Bailey Swilley
Which team or show are you on?
Just Karen
Where are you from?
Memphis
How did you get into improv/sketch comedy?
After I'd been living in the city for about a year, my dad said, "Didn't you say you were going to sign up for an improv class? Well, when is it?" Then, I went through the improv and sketch programs at UCB, respectively, and then really got into musical improv for a while. #taglinesongs
How long have you been performing/writing?
Performing in some capacity since high school. Writing sketch for about three years.
Who in all the world would be your ideal scene or writing partner?
I really love Casey Wilson... and Jenny Slate. And Billy Eichner! Wait, maybe these are just people I want to be friends with.
Who would you most like to impersonate or write for? 
I do a great Lauren Bacall impression from her "Fancy Feast" commercial (you know the one). I'd love to write for Amy Sedaris. What a genius.
What makes you laugh the hardest?
Sketches so based in reality that it makes the writers' room and audience super uncomfortable.
Describe the soundtrack to your life!
Broadway bangerzzzz.
What's something you'd ask when meeting someone for the first time?
"Do you know where the bathroom is?"
Where can we find you on a Saturday night?
Stuffing my face with papaya salad & dumplings.
Which actor/actress would play you in a biopic about your life?
Mandy Moore... probably?