#128: Michael Delisle
Magnet Theater Podcast Wednesday June 28, 2017, 6:34am - by Magnet Theater
---
Human laugh factory, MICHAEL DELISLE, joins host Louis Kornfeld to discuss being funny on purpose, bombing on stage, and making a meal out of nothing. He and Louis debate whether or not Phil Hartman had a sense of humor, explore why Michael is so funny in a wig, and they also perform no fewer than three improv scenes together! It's a real good time and you don't want to miss it. Huzzah!
Beginning with the introduction of our guest, this episode gets off to what is undeniably the most awkward start in the history of the podcast. Michael asks Louis if he is truly great and the tension builds from there. These two good souls make the most out of the situation and manage to laugh their way through it.
Getting into the real conversation, Louis notes that Michael does a heck of a lot of sketch comedy, but he says he still loves improv. They debate over what percentage of sketch and improv is actually good and try to approximate what the batting averages are for each in the comedy scene. Louis breaks down Michael's "Will Ferrell effect" for us and our heroes do some improv together. All of this in the first 12 minutes of the episode!
They dig into the idea of being intentionally funny while improvising and debate whether or not improvisers should rely on their life experience to be funny. Louis asks if Micahel is a nervous performer and Mike tells a story about bombing on stage doing stand-up at the tender age of 16. They talk about what you can learn from bombing, both in improv and sketch, and then they do another improv scene. This time, they're both wearing shorts!
Circling back around, Michael and Louis once again discuss intentional comedic choices in improv and why it's tricky to teach that skill. While some may consider intentionally comedic choices as going for cheap jokes, Michael thinks about it as playing the most fun thing right away. Our two heroes try to figure out why Michael is so dang funny in a wig and we find out that his favorite kind of sketch comedy is when he's able to make a meal out nothing. Plus, they ask, "Did Phil Hartman have a sense of humor?"
Finally, Louis ends this episode by asking Michael to perform A Very Serious Scene Opposite A Jar Of Pickles.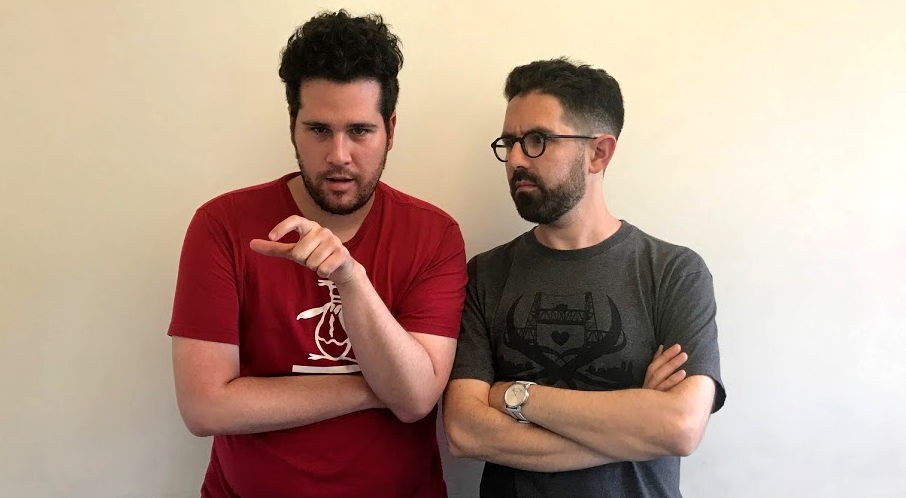 Tags:
characters
,
Chillionaire
,
comedy
,
Elena Skopetos
,
Improv
,
improvisation
,
interview
,
Louis Kornfeld
,
magnet
,
magnet sketch teams
,
magnet theater
,
magnet training center
,
Maude Night
,
Michael Delisle
,
new york
,
new york city
,
nyc
,
Pat May
,
Phil Hartman
,
podcast
,
sketch
,
sketch comedy
,
The Classic
,
The Rolling Scones
,
UCB
,
UCBT
,
Upright Citizens Brigade
,
Will Ferrell