#127: Liz Migliaccio
Magnet Theater Podcast Wednesday June 21, 2017, 6:25am - by Magnet Theater
---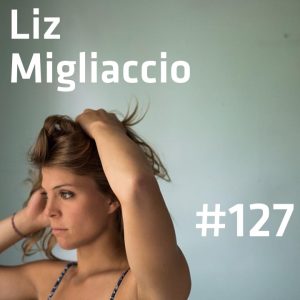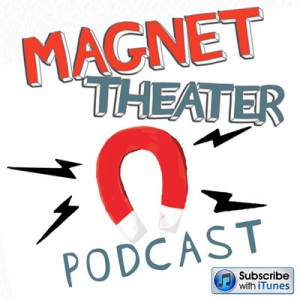 Improviser, cook, runner, and yoga instructor, LIZ MIGLIACCIO, joins host Louis Kornfeld as they take a look inside themselves as well as inside the worlds of improv and yoga. The two discuss the importance of teachers along with providing different options of learning. We learn an assortment of fun facts about Liz including the age at which she learned how to spell her last name, how she almost drowned, and much more!
At the beginning of the podcast, Liz talks about her incredible sense of direction that she learned from her father while he taught her how to sail. Louis, a native New Yorker, is jealous that she has a much easier time finding where north is – revealing that getting lost is his biggest fear. They talk about a children's survival camp where the kids are taught to think like animals – in order to teach them survival, and how to keep themselves from getting lost.
Liz tells Louis about her last name, Migliaccio, and how she learned to spell her it using the tune of the Mickey Mouse theme – admitting that it was not until the age of 12 that she got it down. She explains the importance of her last name and how if she got married she would want to keep hers.
Along with having trouble spelling, Liz had a tough time learning in school. She mentions that she was originally placed in special education. We learn about her love for the outdoors and her appreciation for different learning styles. Liz knows she would have learned much more as a kid if subjects like math and science were combined with things she enjoyed like cooking.
They expand on the topic, explaining that learning and teaching have many elements at play (timing, luck, who the teacher is to you, who you are at the time, etc.) Liz tells Louis that she studied at ImprovBoston while she was at school at Emerson and improv did not click for her at the time – so she never counts those four years. She was constantly looking to be funny until she found Magnet – that's when it all clicked. She went to see a Level 1 show and realized that it looked like everyone was having fun.
Louis compares this revelation to Liz's idea of "chemistry with cooking" – how it is sometimes easier to learn when you have fun and have a community. Both of them agree that they constantly feel stimulated by others when they are surrounded by improvisers. They laugh about how accustomed you become [as an improviser] to sharp brilliance so it is hard to be surrounded by people outside of improv, who Louis refers to as "muggles."
At some point, Liz discovered that she would have much deeper connections with people with whom she shared a community. She didn't fully get into "Liz Migliaccio" until about three years ago when she got out of television. At the time she delved completely into the magic of improv. Liz also talks here about getting into yoga and self-discovery.
They describe the twin-like relationship between grandiose ego and what Liz calls "healthy ego." The topic switches to our current president, his ego, and how we all have tiny presidents inside of us. The two hit on the topic of nature and how it is necessary to experience it and be humbled by it. Liz dives into her respect for the ocean and nature in general, capping it with a story about the first time she almost drowned.
As a fan of exercise, and movement in general, Liz speaks more about her experience with yoga and becoming a certified yoga instructor. She discusses originally being very stoic but now being someone who enjoys being vulnerable and crying (which she learned through yoga and improv). Liz and Louis compare yoga teachers with improv teachers and the similarities between them. They discuss the simplistic ways that the directors in both worlds can be much better teachers than others.
They tie together the conversation by bringing up the topic of twins again, this time Liz talks about being a twin sister. She describes it as coming into the world with her best friend and getting to share it with her. That's pretty darn nice, ain't it?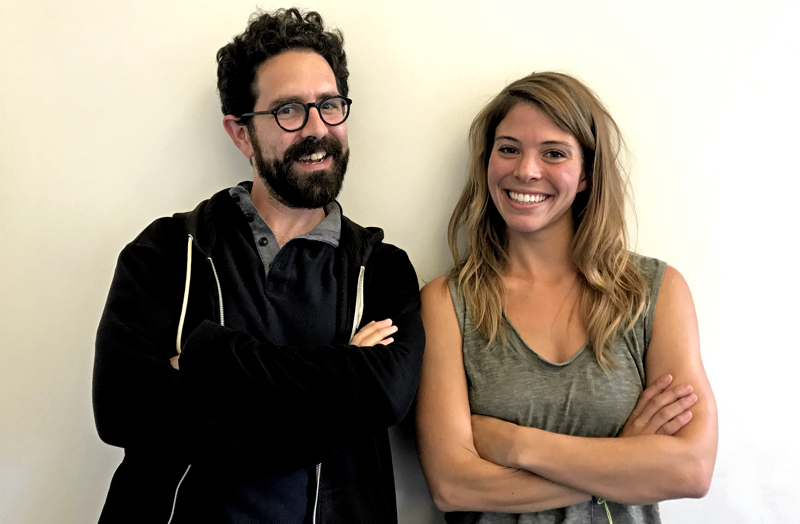 Tags:
baking
,
comedy
,
community
,
cooking
,
ego
,
Elizabeth Migliaccio
,
Improv
,
improvisation
,
instruction
,
Instructors
,
interview
,
Liz Migliaccio
,
Louis Kornfeld
,
magnet
,
magnet theater
,
magnet training center
,
new york
,
new york city
,
nyc
,
ocean
,
outdoors
,
podcast
,
running
,
self-discovery
,
teachers
,
teaching
,
yoga
,
yogi