#122: Frank Bonomo
Magnet Theater Podcast Wednesday May 17, 2017, 7:00am - by Magnet Theater
---
ADX performer and veteran of Megawatt, FRANK BONOMO, joins host Louis Kornfeld to talk about his discovery of improv, Magnet's early days, and how he approaches the artform now. They also reflect on the importance of the SoHo Apple store to the New York improv scene and how cool it was to see Mike Myers perform at Magnet. There are loads of other great tidbits in this episode and we're happy to return from our spring break with one of the greats. Huzzah!
Frank jumps into our interview not knowing what to expect and Louis quickly tries to determine how long they've known each other. Beginning in 2006, Frank was in the second wave of Magnet students, so he's known Louis for quite some time and has been around the theater for years. Back then, he was working at the Apple store in SoHo when his now brother-in-law, Joey Dembner, suggested taking a class at Magnet. By the time Frank started classes, he and Joey weren't the only improvisers working there and he tells us a bit about the connection between the improv crowd and that particular Apple store, which also employed notable Magnet alum George Basil (HBO's "Crashing," TBS's "Wrecked").
Louis asks Frank about his first impression of improv, which he says was, "What a weird, fun thing to stumble upon." Talking about the early days of Magnet, both Frank and Louis recall seeing the Mike Myer's stage show that eventually became his movie, "The Love Guru." (Fun fact: the Deepak Chopra signature on the back wall at the theater is real!) Frank also reminisces about what it was like to learn the history of Harold-based improv at a time when it was only about ten years old. They discuss the long-running, now long-defunct, show "The Tiny Spectacular" and some of the incredible performers who were a part of it. As one for the earlier people at Magnet who had not studied anywhere else, Frank has a unique perspective on the theater's beginnings.
Our duo debates whether or not improv is accessible to a person off the street and Louis asks Frank which performers he watched closely when he was a student. They also discuss Frank's style of play, which Louis describes as both very physical and highly adept at calling back subtle patterns. They wrap up the episode discussing the difference between using your strengths to your greatest advantage and simply relying on them like a crutch.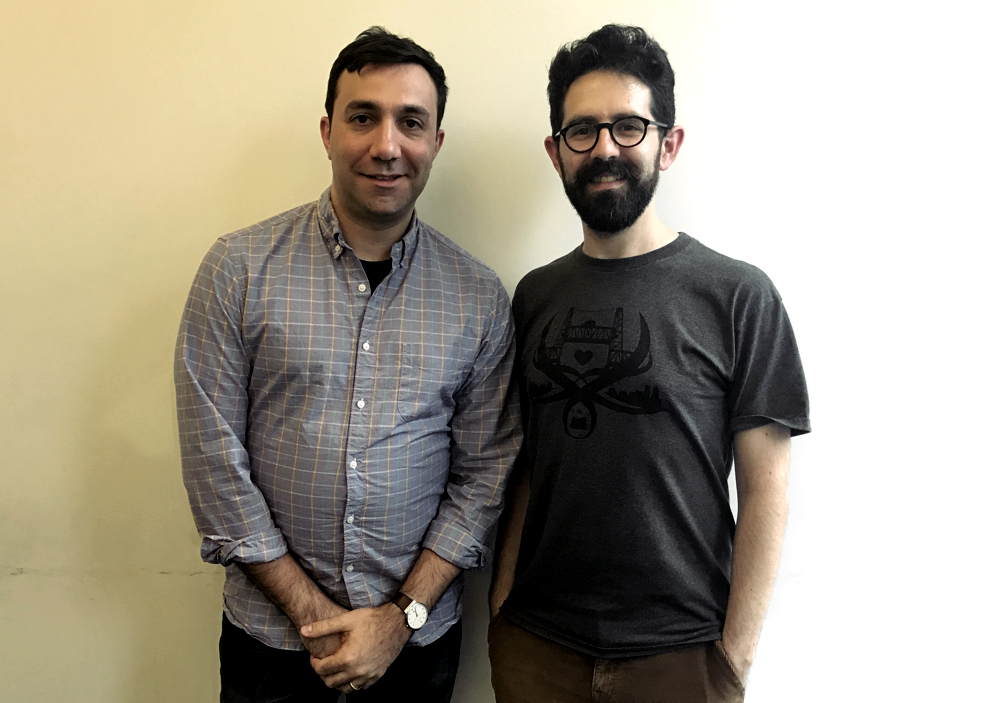 Tags:
adx
,
Apple Store
,
armando diaz
,
armando diaz experience
,
comedy
,
Deepak Chopra
,
Frank Bonomo
,
George Basil
,
Improv
,
improvisation
,
interview
,
Joey Dembner
,
Louis Kornfeld
,
magnet
,
magnet theater
,
magnet training center
,
megawatt
,
Mike Myers
,
Miriam Tolan
,
new york
,
new york city
,
nyc
,
podcast
,
The Love Guru
,
Tiny Spectacular