Getting To Know: Johnathan Ross!
Getting To Know, Interviews Friday March 24, 2017, 1:57pm - by admin
---
Welcome to Magnet's "Getting To Know" series! We're using our blog to highlight our fabulous performers and writers and we can't wait for you to meet them. Want to see them all? Click here.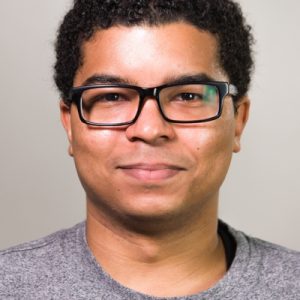 What's your name?
Johnathan Ross
Which team or show are you on?
Youths/The Nitro Girls
Where are you from?
Alabama/Georgia
How did you get into improv/sketch comedy?
Started improv to improve stand-up skills and then I just never stopped doing it.
How long have you been performing/writing?
2.5 years
Who in all the world would be your ideal scene or writing partner?
Probably Dwayne "The Rock" Johnson or "Key and Peele"
Who would you most like to impersonate or write for?
I'd like to impersonate Obama. And I'd love to write for/with Donald Glover.
What makes you laugh the hardest?
Smart dark comedy or straight up dumb dumb simple stuff. Black White Supremacist and Valet Workers are 2 examples.
Describe the soundtrack to your life!
It's mostly Kanye with Chance the Rapper, Childish Gambino, Beyonce, and Solange sprinkled throughout. Kendrick Lamar would get a lot of features and DJ Khaled would probably do all the mixing. Alabama Shakes would make a surprising appearance as would Miley Cyrus.
What's something you'd ask when meeting someone for the first time?
Did you see/Do you watch [current movie/show I'm obsessed with]. Right now it'd be Mr. Robot or Blair Witch
Where can we find you on a Saturday night?
At a movie, at home watching Netflix, out doing Karaoke, in a show, or grabbing drinks with friends.