#116: Dennis Pacheco
Magnet Theater Podcast Wednesday March 15, 2017, 7:00am - by Magnet Theater
---
Founding member of The Music Industry, DENNIS PACHECO, talks with host Louis Kornfeld about imposter syndrome, why TMI is so great, and how to turn judgment into love. As a performer on many different shows at the theater, both improv and sketch, but only one, long-lasting, and hilarious Megawatt team, Dennis brings a wealth of experience and knowledge to the show. He and Louis dig into some great philosophical topics and tackle practical questions as well. CHECK. IT. OUT.
Our episode begins with Dennis disclosing that his imposter syndrome has him feeling nervous to be on the show. They discuss that feeling of, "Oh, that person probably hates me" and how we most likely overthink how others see us. Louis wonders if he's being a jerk by not hanging out after shows but both he and Dennis agree that he's probably not a jerk. Louis thinks of Dennis as a very precise improviser and Dennis shares that others have told him that he appears to improvise as someone who is both calm and nervous at the same time. Louis can relate to feeling that way and, in fact, Dennis admits that he sought to emulate Louis' playing style when he was starting out. Fun fact: Louis does not recommend Charlie Chaplin's autobiography!
Dennis and Louis discuss conscious versus unconscious reactions while improvising and Dennis offers some interesting insight from the book "Understanding Comics" by Scott McCloud. They also talk about stepping in at the right moment to say the perfect thing to bring the house down and, for sketch actors, helpful tips for remembering lines. Finally, they get to talking about Dennis' long-running Megawatt team, The Music Industry. Dennis tells us why it's such a killer team to play on and shares his excitement for their upcoming move to Thursday Night Out. He also discusses how they've moved from a team dynamic where they had what some might call "frontmen" to a setup now where everyone's parts on the team feel balanced. He also talks about doing the Spokane and why the form works so well for them. To wrap up the episode, Dennis shares a great way to approach moves you don't love. Hint: It involves letting go of judgment and transforming it into love. What a beautiful lesson to end on!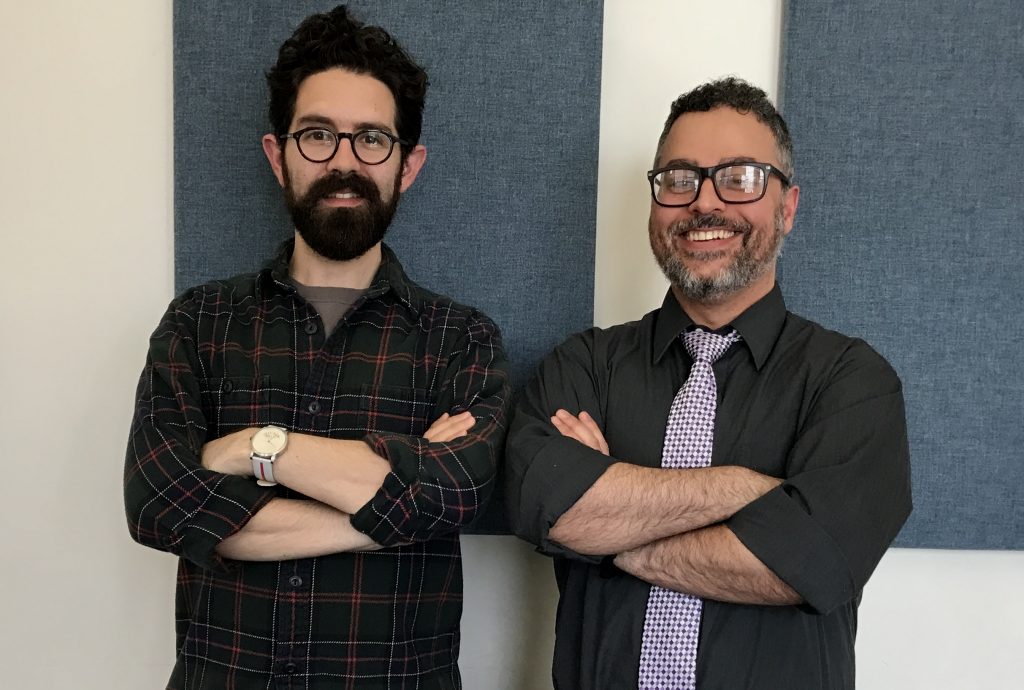 Tags:
comedy
,
Dennis Pacheco
,
imposter syndrome
,
Improv
,
improvisation
,
interview
,
Louis Kornfeld
,
magnet
,
magnet sketch teams
,
magnet theater
,
magnet training center
,
megawatt
,
new york
,
new york city
,
nyc
,
podcast
,
Scott McCloud
,
sketch
,
sketch comedy
,
The Music Industry
,
TMI
,
Understanding Comics