Getting To Know: Alexis Field!
Getting To Know, Improv Friday March 3, 2017, 10:00am - by admin
---
Welcome to Magnet's "Getting To Know" series! We're using our blog to highlight our fabulous performers and writers and we can't wait for you to meet them. Want to see them all? Click here.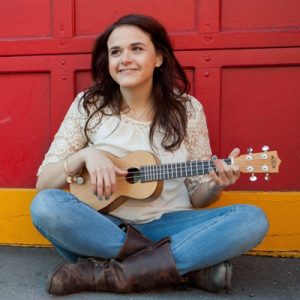 What's your name?
It's Alexis!
Which team or show are you on?
Trouble Town (two words)
Where are you from?
Los Angeles & Boca Raton
How did you get into improv/sketch comedy?
Lane Kwederis is one of my best friends from high school; she's super funny and strange and she was doing it and I always do what Lane does
How long have you been performing/writing?
I've been entertaining the masses since the age of four but I'm hoping to learn some other more practical skills soon...
Who in all the world would be your ideal scene or writing partner?
Gilda Radner. Well... Gilda and Ethel Merman
Who would you most like to impersonate or write for?
Chuck Norris or Louis Armstrong
What makes you laugh the hardest?
Fart jokes, cliché, I know, but they still get me every time. Booger jokes are a close 2nd
Describe the soundtrack to your life!
"Nants ingonyama bagithi Baba" which translates to "here comes a lion, Father" ?
What's something you'd ask when meeting someone for the first time?
I'd ask them, "how do you feel about physical contact? And, can I hug you?"
Where can we find you on a Saturday night?
With Knuckles, my fish. I'll send you guys a picture of him. He's the best (we're in our honeymoon phase, still)