Getting To Know: Henry Russell Bergstein
Getting To Know Thursday February 23, 2017, 4:23pm - by admin
---
Welcome to Magnet's "Getting To Know" series! We're using our blog to highlight our fabulous performers and writers and we can't wait for you to meet them. Want to see them all? Click here.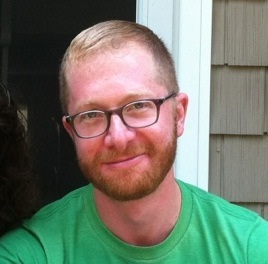 What's your name?
Henry Russell Bergstein
Which team or show are you on?
Avalanche
Where are you from?
Long Island
How did you get into improv/sketch comedy?
I had gone to film school, but hadn't been creating much poundsigncontent since I graduated.  I wanted to exercise some of those muscles that I hadn't been using in a while, and I found improv and sketch!   And I never looked back.  And my wallet hurts...
How long have you been performing/writing?
A bunch of years now.
Who in all the world would be your ideal scene or writing partner?
I dream that it is Barbra Streisand.
Who would you most like to impersonate or write for?
John Early.
What makes you laugh the hardest?
Gay comedians.  
Describe the soundtrack to your life!
Snippets of songs--a line here--a line there--strung together and sung intermittently throughout the day.  
What's something you'd ask when meeting someone for the first time?
Who are you?
Where can we find you on a Saturday night?
Anywhere that will have me.
If you were a superhero (are you?), what would your superhero name be?
I cannot reveal it to protect my loved ones.