Announcing the Fall 2016 Musical Megawatt Teams!
Congrats, Musical Megawatt Sunday October 2, 2016, 9:48am - by Magnet Theater
---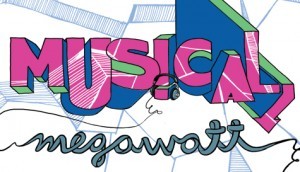 The Magnet Theater is thrilled to announce the new teams and additions to its Tuesday night Musical Megawatt lineup. New teams will debut this Tuesday, October 4th. Shows start at 7pm!
New Team Kriss
Adam Campbell-Schmitt
Andrew Davies
Russ Feder
Charlie Nicholson
Ali Reed
Erin Richardson
Shalini Tripathi
New Team Kross
Chris Bell
Samara Breger
Alex Marcus
Maryann Menzies
Adam Payne
Jackie Skinner
Cian Smith
Goats is welcoming a new member, seen below in bold!
Goats
Brad Benson
Eitan Levine
Amanda Mayer
Mollie Roth
Justin D. Torres
Steve Whyte
Catherine Wing
Nathan Peterman