Ira Glass joins Kornfeld & Andrews – 1 Night Only!
Improv, Shows Tuesday April 5, 2016, 9:09am - by Magnet Theater
---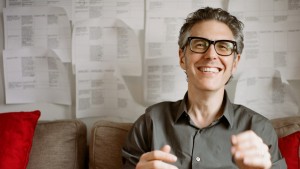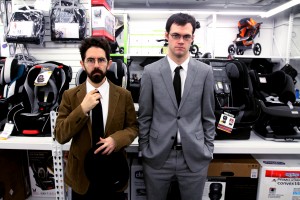 SUNDAY (4/10, 9pm) – Magnet Theater is thrilled to announce a special edition of its weekly show, 'Kornfeld and Andrews,' featuring IRA GLASS (This American Life). This Sunday, Glass will sit in with the distinguished improv duo to help kick off a week-long celebration of the Magnet's 11th Anniversary. This special show will take place at the Magnet Theater Mainstage – 254 W 29th St, New York, NY.
American radio personality Ira Glass is the creator, host and executive producer of the award-winning public radio show 'This American Life' as well as the editorial advisor of the chart-smashing podcast 'Serial.' With numerous other projects to his name, this is not Glass' first foray into comedy — he previously worked alongside comedian Mike Birbiglia on his 2012 film 'Sleepwalk With Me,' which Glass co-wrote and produced.
Stand-out improv duo 'Kornfeld and Andrews' has been a critics pick in the New York Times and one of the most consistently hilarious shows in NYC. Rick Andrews and Louis Kornfeld have performed and taught improv all over the continent at The Chicago Improv Festival, Vancouver International Improv Festival, North Carolina Comedy Arts Festival and dozens more. Louis and Rick have performed in a litany of highly respected and heralded shows at the Magnet, including Kiss Punch Poem ("a rare find... uproarious and heartfelt." –Time Out) and The Weave ("Weekly Best Of" –Splitsider). Rick is head of Magnet's Education department, while Louis directs multiple shows at the Theater.
Tickets will go on sale Wednesday (4/6) at 12pm EST.
Link to show page: https://magnettheater.com/shows/47065-Kornfeld-&-Andrews