Announcing The Spring 2016 Musical Megawatt Teams!
Congrats, Improv, Musical Megawatt Monday April 4, 2016, 11:01am - by Magnet Theater
---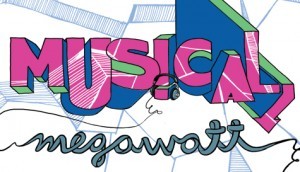 The Magnet Theater is thrilled to announce the new teams and additions to its Tuesday night Musical Megawatt lineup. New teams will debut tomorrow, Tuesday, April 5th. Shows start at 7pm!
New Team Creedence
Ryan Dunkin
Shacottha Fields
Will Jacobs
Olivia Petzy
Roman Pietrs
Laura Yoder Witt
Gregg Zehentner
New Team Clearwater
Alissa Alter
Sean Bartlett
James Bruffee
Jacob Horn
Mike Kuplic
Lane Kwederis
Kiki Mikkelsen
New Team Revival
Von Decarlo Brown
Jennette Cronk
John de Guzman
Joe Hendel
Tim Levine
Jennifer Peng
Jillian Vitko

The following teams have received new members! New team members are in bold.
Kid Detectives
Amy Charowsky
Ben Fullon
Damon Ketron
Jesse Kruger
Alisa Ledyard
Zachary Myers
Suzanne Hitchman
Pyros
Brian Hansbury
Lulu Krause
Miles Lindahl
Chris Simpson
Lauren Stripling
Natalie Sullivan
Sara Kalkstein
Wonderland
Kathleen Armenti
Nikita Burdein
Camber Carpenter
Harry Marker
Eric Tang
Alex Tracy
Annie Moor