Magnet Conversations: Women Edition
Classes Monday February 22, 2016, 3:41pm - by Magnet Theater
---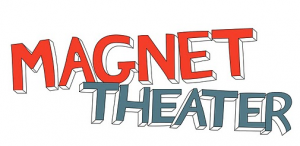 In efforts to create a safe and supportive environment where creativity can flourish, the Magnet Theater is holding its first "Magnet Conversations" series for women, trans and cis and gender non-conforming, in our community. Please join us! There will be light refreshments.
Leading the social event will be Magnet's School Director Amy Morrison and Artistic Director Megan Gray. We hope that you will join us on Monday, February 29th, 7pm at the Magnet Training Center.
There is no need to reserve a space.