New Show Alert! Introducing… Show-Offs!
Improv, Opportunities, Sketch Monday February 1, 2016, 12:25pm - by Magnet Theater
---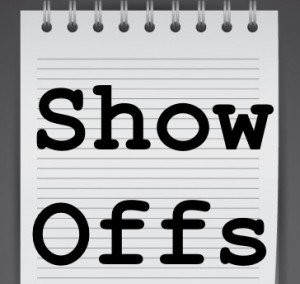 Working on a show? Want to put it up?
The Magnet Theater is proud to present a new show coming in April -- Show-Offs! Starting Sunday, April 10th, 6pm.
Show-Offs features brand new scripted works never before seen on the Magnet stage, from sketch, one-person shows, and more. All shows must be 20 - 25 minutes in length. The submission deadline is Tuesday, March 8th, noon. If selected, you will be notified by Friday, March 25th.
Show-Offs is open to all. To submit a scripted show, click here.