Announcing The Fall 2015 Musical Megawatt Teams!
Congrats, Improv, Musical Megawatt Wednesday September 30, 2015, 10:56am - by Magnet Theater
---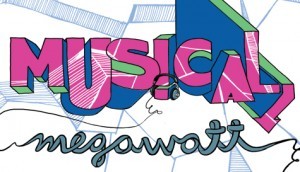 The Magnet Theater is thrilled to announce the new teams and additions to its Tuesday night Musical Megawatt lineup. New teams will debut this coming Tuesday, October 6th. Shows start at 7pm!
New Team Captain
Amy Charowsky
Ben Fullon
Damon Ketron
Jesse Kruger
Alisa Ledyard
Kiki Mikkelsen
Zach Myers
New Team Tennille
Chris Bell
Jeremy Chao
Jessica Coyle
Natasha Gleichmann
Brendan Goggins
Randy McKay
Maryann Menzies
New team members are in bold.
Wonderland
Kathleen Armenti
Nikita Burdein
Jennifer Connor
Harry Marker
Eric Tang
Alex Tracy
Camber Carpenter 
Goats
Brad Benson
Eitan Levine
Amanda Mayer
Mollie Roth
Justin D. Torres
Catherine Wing
Steve Whyte
Pyros
Lulu Krause
Miles Lindahl
Ren Peir
Chris Simpson
Lauren Stripling
Natalie Sullivan
Brian Hansbury