Circuit Summer 2015 Applications Now Open!
Improv, Musical Improv, The Circuit Tuesday June 30, 2015, 11:01am - by Magnet Theater
---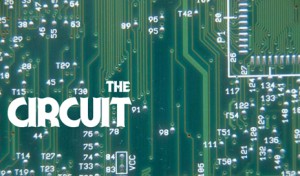 We are now accepting applications for the Summer 2015 Circuit! Circuit Teams are made up of Magnet Theater students, graduates of our training program, and veteran performers. We believe that in order to get better at improv, you need to do it.
The deadline to apply is 11:59pm on Wednesday, July 8th. Teams will be announced July 10th. Rehearsals start the weekend of July 11th. Shows will begin Friday July 24th. Teams will perform Friday nights at 10:30pm for eight weeks (with one week off for Labor Day weekend).
This round, there will also be a Musical Circuit team! If you have completed Musical Level 3 and are not currently on a Musical Megawatt team, you can contact Michael Lutton at mjlutton@gmail.com for more information.
To sign up, click this link to fill out the form:
https://docs.google.com/forms/d/19sDrpsytfHw77A5wA8mM7SYL_PyYn-1PIzNxkc__EKE
If you have any questions, email Circuit@Magnettheater.com.