New Musical Megawatt Teams Announced!
Congrats, Musical Improv Wednesday April 1, 2015, 11:01am - by Magnet Theater
---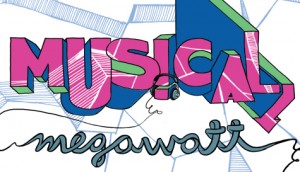 The Magnet is thrilled to announce its new Tuesday Night Musical Megawatt lineup! We have three new teams, plus some additions to our existing ensembles. New teams will debut this coming Tuesday, April 7th, with shows at 7pm, 8pm, and 9pm, followed by the Musical Mixer at 10:15pm!
New Team Earth
Eric Brodie
Camber Carpenter
Ben Fullon
Suzanne Hitchman
William Kean
Randy McKay
Laura Weinblatt
New Team Wind
Alissa Alter
Will Bellaimey
James Bruffee
Carolyn Malfa
Jennifer Peng
Brian Rodriguz
Beth Slack
New Team Fire
Lulu Krause
Miles Lindahl
Greg Mihalik
Ren Peir
Chris Simpson
Lauren Stripling
Doug Widick

New team members are in BOLD:
Aquarius
Jon Bander
Laura Dlug
Joe Hendel
Abby Holland
Mike Kuplic
Ross Taylor
Annie Moor
Legend
Leslie Collins
Ryan Dunkin
Ren McDermott
Olivia Petzy
Roman Pietrs
Jason Scott Quinn
Lane Kwederis
Wonderland
Kathleen Armenti
Nikita Burdein
Jen Connor
Stephanie Griffith
Eric Tang
Alex Tracy
Harry Marker