Sketch Team Applications Now Open
Sketch Tuesday November 11, 2014, 4:25pm - by Magnet Theater
---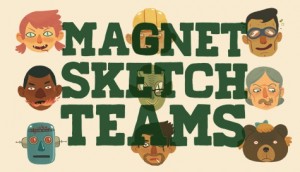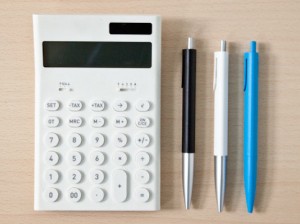 The Magnet Theater is excited to announce that we are now accepting applications for the next round of SKETCH TEAMS, which will run from January 18th through April 26th!
The following information will tell you everything you need to know in order to submit, what will be expected of you, and all the deadlines for everything. Good Luck!
SKETCH TEAM EXPECTATIONS
Each sketch team will write and perform a new 25 minute show approximately every 3 weeks! Shows will take place Sunday nights at 7:30 pm.
Every sketch team member is a writer AND a performer. All members are expected to write a sketch per week.
Each team must have one 3 hour writing meeting per week with an approved director.
Teams must have at least one 2 hour performance rehearsal outside of the regular writing meeting during the week of their show.
Sketch team members must not schedule conflicting appointments (rehearsals, classes, shows, etc) from 1-8:30pm on the day of their shows.
Being on a sketch team is a very time intensive activity. Team members are expected to attend all of the required meetings. While we know there will be times when a player must miss a rehearsal, regular absences are not acceptable. Please make sure you can make the time commitment before you apply.
PREREQUISITES 
Completion of (or current enrollment in) Sketch Writing Level 2 is required to apply. Exceptions may be made for anyone who has completed (or is currently enrolled in) Team Performance Workshop or has performed on a Megawatt team (past or present).
HOW TO APPLY TO BE ON A MAGNET SKETCH TEAM:
Send an email with the subject line, "MAGNET SKETCH TEAM APPLICATION" and your name to sketchdirector@magnettheater.com.
List your improv and sketch experience in the body of the email.
Explain why you would like to be on a Magnet sketch team and describe your comedic sensibility and influences. Please limit your response to 250 words.
Attach a single PDF of a sketch writing sample. Your sample should contain at least two sketches and may not exceed 10 pages.
(OPTIONAL) Include no more than 2 links to shows or video sketches that feature you as a performer. Each link should be no longer than 5 minutes. If the link is long, please cue it to the appropriate time.
Failure to follow application instructions will keep you from being considered for a sketch team. Double check your application!
All applications must be received by 5pm on Monday, December 8th

.
New teams will be announced on Friday, December 19th!
If you have any questions, please feel free to email them to Magnet Sketch Director, Chet Siegel.