New Musical Megawatt Teams Announced!
Musical Improv, Musical Megawatt Wednesday October 1, 2014, 1:03pm - by Magnet Theater
---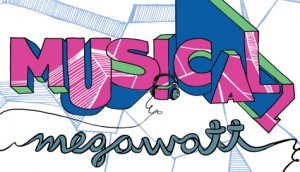 The Magnet Theater is pleased to announce the new teams and additions for the fall 2014 season of Musical Megawatt, debuting this Tuesday, October 7th at 7pm, 8pm, 9pm and 10pm. We hope to see you there.
New Team Sonny
Alisa Ledyard
Miles Lindahl
Carolyn Malfa
Harry Marker
Louie Pearlman
Steve Whyte
Laura Yoder Witt
New Team Cher
Brad Benson
Jon de Guzman
Damon Ketron
Maggie Morris
Megan Reilly
Lauren Stripling
Stefan Wenger
Goats
Henry Russell Bergstein
Eitan Levine
Nathan Peterman
Mollie Roth
Catherine Wing
Amanda Mayer
Justin D. Torres 
Mint Condition
Angela DeManti
Ryan Dunkin
Woody Fu
Sarah Puls
Chris Simpson
Doug Widick
Lane Kwederis 
Wonderland
Kathleen Armenti
Nikita Burdein
Jen Connor
Tom Dunlap
Stephanie Griffith
Alex Tracy
Eric Tang