Magnet Alumni: George Basil
Improv Friday December 6, 2013, 12:38pm - by Magnet Theater
---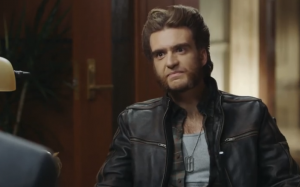 The Magnet Theater not only boasts its current roster of powerful improvisers and performers, but also celebrates those who have taken on new adventures in their lives and with their comedy.
George Basil (The Pete Holmes Show, College Humor), a Magnet performer known for his epic improv with 4Track, is now out in L.A.  You probably have seen him in a Vonage commercial or maybe even a bunch of CollegeHumor Originals. We wanted to catch up with George and shine the Magnet Theater Blog spotlight on him and his work. We conducted an email interview with George Basil. Below are his responses:
What is your improv and comedy history? What got you interested and when were you first exposed to improv?
GB: I didn't learn about improv in high school or college. The first time I'd ever seen improv was on "Whose Line Is It Anyway." Watching those performers fly around looked so fun. Then I researched it a little and came across something called the "Big Stinking Comedy Festival" in Austin, TX. It boasted amazing improv groups, and it got me hard, so I went down. Eventually I took a class at the Hideout Theater and from then on I was totally hooked. I've always kind of known that my only redeeming quality is finding the keys to a person's laughter lock, it was just hard to find the confidence to pursue it. When I got to NY I took classes all over and then found a home at the Magnet.
http://www.youtube.com/watch?v=FC60L6DFMCM
What initially attracted you to the Magnet?
GB: All the misfits. There were no preconceived notions about the comedy we wanted to explore. We were all making mistakes and figuring it out and loving the process of learning about people through improv.
What teams, shows, and projects were you a part of while at the Magnet?
GB: A ton of different teams and shows. The first I think was "Munchaüsan" then "El Partido"? I was at the Magnet every night until their doors were locked. I was also in 4-Track which was one of the most fun experiences of my life. Really proud of all the teams I was on and every performer I got to play with.
http://www.youtube.com/watch?v=mhko3m7D6UA
What were some of your favourite shows and performers while here?
GB: I loved watching "Pax Romana" a lot. They always had so much fun, it was contagious. I can't name just a few performers I liked to watch. It was literally every last one. Aside from being my friends, they were all so fucking funny.
Who were or are your favourite improv instructors? Who do you attribute to your growth as an improviser and comedian? Who influences/had influenced you as an improviser?
GB: Obviously Armando had a lot to do with how I approached comedy and improv. His patience and insight into the reality of character was huge. He's been my biggest influence to date, for sure.
I got to work with Mark Sutton in Vancouver once, he was awesome. Mick Napier was great too.
Dan Bakkedahl is still the improviser that knocks me out anytime he's on stage. I love that dude's work, always have.
http://www.youtube.com/watch?v=RrEZ4fkuQz8
What did you learn at the Magnet that helps you now?
GB: Patience. Laying in the cut. Screaming doesn't get you food. Cool doesn't mean shit. Any and all confidence I have as a performer I attribute to the Magnet. I feel like I grew up on that stage, having never done any other theater training.
Why did you leave NYC?
GB: I had some work in LA and everyone encouraged me to make the move for professional reasons. And I owed the Italians money.
Are you still improvising?
GB: I am but not as much as I'd like to.
What projects have you taken on since your departure from the Magnet?
GB: A lot of web shorts and indie films. Anything and everything. Always saying yes.
What are you currently involved in?
GB: I'm co-writing a web series that's loosely based on my life as a weird stonerish dad. It'll hopefully show the ups and downs of alternative style parenting.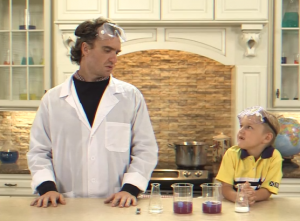 What excites you and inspires you?
GB: Watching youngins do improv. This art form is still in its infancy. 4-track toured Canada a bunch and watching kids that have been doing improv since high school and in some cases even earlier was fucking rad. Game didn't matter, character didn't matter, they just knew. They were so good at emoting and everything
What are the differences between the New York scene and the scene of Los Angeles?
GB: The biggest difference for me is that in LA you can't walk from one theater to another the way you can in NY. Aside from that, great stuff is happening in both cities. The weirdest thing about LA is that instead of rehearsing in a studio, you go to someone's house.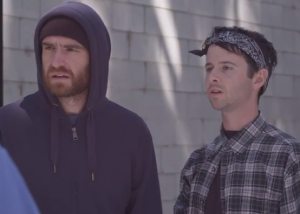 What shows and performers should us New Yorkers totally take note of in case we take a trip out West?
GB: The main thing I would suggest is to check out every venue- there's good shows and performers scattered across LA. The Clubhouse, Second City, UCB, I.O.West- try not to limit your perspective on style, go tons of places, and don't be too stuck up to laugh.

Thanks George! When in New York, George has been known to drop by Magnet for shows. Keep an eye out for more of George's work.