Magnet Solo Shows Headed To NY Fringe Festival!
Improv Tuesday July 16, 2013, 2:23pm - by Magnet Theater
---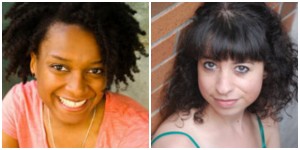 Congrats to Alexis Lambright (Bloomer) and Mallory Schlossberg (The Jezebelles) on having their one woman shows accepted into the 2013 NYC Fringe Festival! We're very proud of both shows, which have been performed and developed on The Magnet stage! Mallory's, "Molly Marjorie Rosenblatt Needs A Man (and other stuff)" and Alexis's, "The Alexis Lambright Tell-A-Thon: Combating Adult Virginity", will be playing in August in theaters around NYC. Be sure to check both of these shows out! Show Info Here!