Announcing New Megawatt Teams!
Improv Friday August 31, 2012, 6:28pm - by Magnet Theater
---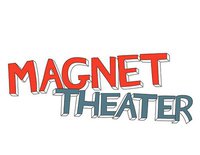 Congrats are in order to the newest Megawatt teams!  Megawatt is Magnet's house team system--You can catch these brand spankin' new teams, along with your favorite vets every Wednesday at 7, 8, 9, and 10pm.  These fancy new teams here will debut this comingWednesday, September 5th.  Be there or be square.  You can make
reservations for the 7pm debut here
(and we recommend that you do, it will super definitely sell out), after that it's once you're in, you're in.   The Teams!  
New Team Plaid
Philip Wolff
Russ Armstrong
Kevin Kiernan
Bianca Casusol
Alexis Lambright
Will Quinn
Andrew Vuillemier
Branson Reese
New Team Egg White
Kevin Cobbs
Desiree Nash
Ian Caruth
Jason Scott Quinn
Woody Fu
Tony Mui
Joe Lepore
Teddy Shivers
New Team Indigo
Matt Shafeek
Matt J. Weir
Brian Frange
Dennis Zavolock
Pat May
Jaclynn Larington
Shaun Farrugia
Eli Itzkowitz
New Team Rose Petal
Steve Slate
Hannah Chase
Sebastian Conelli
Nathan Peterman
Adam Twitchell
Mike Dwyer
Evan Barden
Vince Milosevich
There are also brand new additions to
Horses, The Wrath
and
Featherweight
Horses
Frank Bonomo
Kelly Buttermore
Kim Ferguson
Federico Gardunio
George Fernandez
David Etkin
Al King
Michael Lutton
The Wrath
Andrew Yurman Glaser
Michael Kroll
Ross Taylor
Charlotte Rabbe
Scott Lawrie
Rob Penty
David Gonyo
Emily Shapiro
Featherweight
Justin Moran
Elana Fishbein
Blake Merriman
Noel Dineen
Willy Appelman