Choral Rage Returns to the Magnet!
Musical Improv Thursday January 5, 2012, 2:02pm - by Magnet Theater
---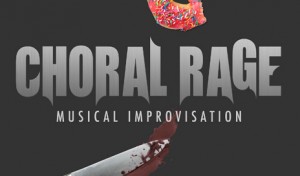 Tara Copeland originally formed Choral Rage back in July '09, one of the first musical house teams at the Magnet along with Miracle Baby. After a brief hibernation, they perfected the art of the fully improvised rock opera, and more recently began honing the nuances of the musical monoscene.
Choral Rage's personnel is comprised of a stellar cast of musical improv veterans: Angela DeManti (Weird Sisters/Phooka), Henry Kaiser (Face), Justin Moran (Featherweight/Nightfall on Miranga Island), Ryan Nelson (Nightfall on Miranga Island), Robin Rothman (Rosencrantz/Nightfall on Miranga Island), Jon Roufaeal (Nightfall on Miranga Island) & Jen Sanders (Mint Condition/Made Up Musical).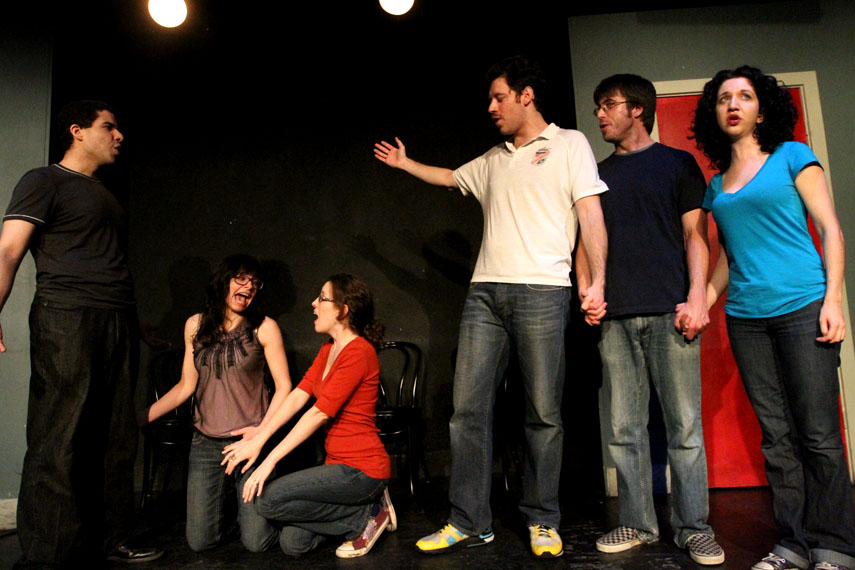 John Roufaeal, Jen Sanders, Robin Rothman, Henry Kaiser, Ryan Nelson, Angela DeManti
What form will they unveil this weekend, when they return to the Magnet stage for the beginning of their second weekend run? What mellifluous harmonies will grace our ears, what hip thrusts and possible stage-humps? Be there at 9pm on Friday to find out.