Megawatt Profiles: Olson and Fernandez
Megawatt, Performers Sunday November 27, 2011, 9:39pm - by admin
---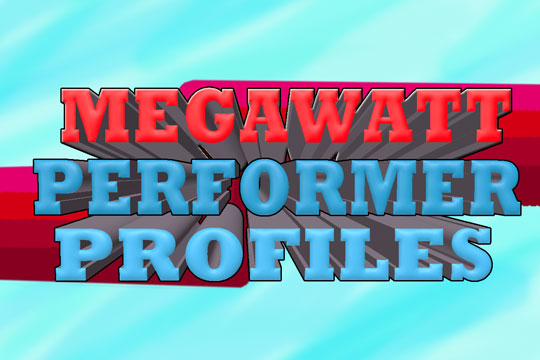 Lauren Olson & George Fernandez
The Megawatt Performer Profile Series is a quick way to get to know some of the excellent improvisers that make up Megawatt, Magnet's house team system.
Lauren Olson has been on a Megawatt team since 2007, and George Fernandez is brand new. Both are funny, great to watch, and wonderfully nice people who are always ready to play onstage and off.
Each sat down with fellow Magnet performer Jolene Turner to answer a few questions about what they get out of Megawatt, what they put into it, and what makes them laugh.
Lauren Olson
Megawatt Team: Dunk
Hometown: Portland, Oregon
Years doing improv: 8
Megawatt since: 2007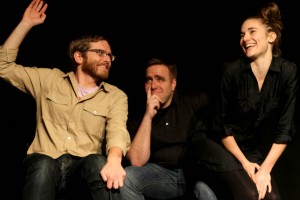 Jolene Turner: Who were your comedic inspirations growing up in Portland?
Lauren Olson:  Oh!! A ton of "I Love Lucy"; "Bewitched", "I Dream of Jeanie"—the whole Nick-at-Nite thing I was obsessed with as well as "Saturday Night Live" and David Letterman. I think it was also just things around the house, like my dad and his sense of humor. I picked up on what he was laughing at and that became fun to me too, like old movies. I love "Bringing Up Baby" with Kathryn Hepburn and Carey Grant, slapstick comedies, and Charlie Chaplin and Buster Keaton films. I also love Lily Tomlin and Steve Martin, again stuff I picked up from my dad.
JT: What do you love about Wednesday Night Magnet Megawatt?
LO: Megawatt is simply awesome because it's a regular opportunity to get up on stage and do improv. The best way to get better is to play in front of people because the way you practice is always going to be different than the way you actually play. With so many groups we've had awesome rehearsals, but then you get up on stage and something isn't working, and Megawatt allows for you to work this out. You'll have an actual audience, you're not paying for the space, and you can just perform. Also Megawatt helps you have a core group of people that you're constantly doing stuff with and it holds you accountable so you actually go to rehearsal, you get things done.
JT: What is Dunk's group dynamic?
LO: Dunk is just awesome; I have been on some great teams with some awesome people, but Dunk is the easiest group where everybody just gets along; it's literally just fun and trust. In the past year Dunk definitely has put me in a good mindset for improv.
JT: Quick, three words to describe Dunk:
LO: Ah, oooh, um, playful, risk-taking, fun. Oh! 'Up for anything.' That's three words.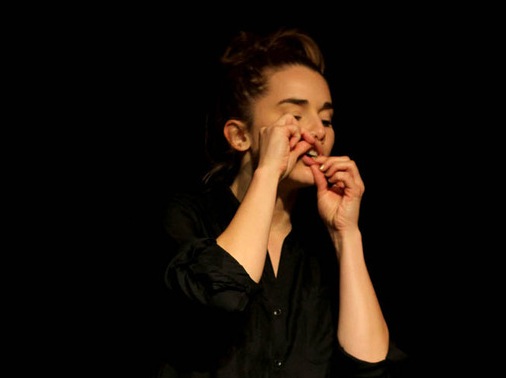 JT: You're REALLY pretty and you're REALLY funny.
LO: (Laughs) thank you.
JT: What's awesome is that one doesn't trump the other. Have you ever felt that people have given you a hard time for being a pretty female improviser?
LO: Any of that stuff for me feels more like it would be part of my own internal insecurities, such as when I first started doing improv. When you're new to any sort of community, you think about yourself, and it's not even about any sort of actual looks, like for me it was at first more about being a young girl, new to the community. It's just that insecurity of wanting to prove you're good and I did find myself playing a lot of dudes and wearing more dude-masculine clothes at rehearsals, not feeling comfortable wearing a fitted top or whatever, but I've given up on that. One of my coaches said to me once, "we know you're a girl, you don't need to overcompensate the other way for it." Now, I think obviously people can be girls and can be pretty and can be funny and if anyone has an issue with it than that is more their problem than yours. Also I have to say at the Magnet I have not felt those stereotypes, and maybe because I have just said 'screw it', I don't care. Just pitch yourself as an equal to anyone you're playing with, that is the only way to go about it.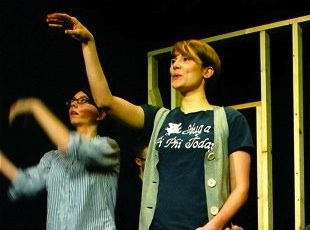 Aside from Megawatt, Lauren is super busy working on a ton of other projects. Be sure to check her out in the web series TheQueenHussy.tv, the sketch show Good Morning, Ladies!, and upcoming webseries Hanna Barbara that co-stars Brigid Boyle, Jesse Acini, Elizabeth Findlay, and Jamie Marrs.
George Fernandez
Megawatt Team: Horses
Hometown: Harrison, New Jersey
Years doing improv: 2 years
Megawatt since: 2011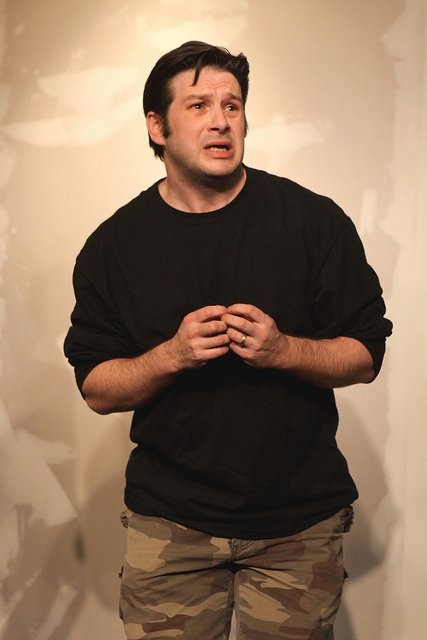 Jolene Turner:  Who are your comedic inspirations now and in the past when you were growing up?
George Fernandez: Now I love Arrested Development, Curb Your Enthusiasm, and Anthony Jeselnik stand up. Growing up I was inspired by wrestling, wrestlers like Rowdy Roddy Piper, Randy Savage and Adorable Adrian Adonis. I also loved Cheech and Chong, Steve Martin, George Carlin, and early SCTV and Saturday Night Live. Growing up I remember watching Abbott and Costello with my dad when I was 4 or 5; I would lose it.
JT: I love that you love pro-wrestlers and cite them as comedic inspirations, please elaborate.
GF: Wrestlers then were like tough guy stand up comics.  They had to be really good in the ring and really entertaining behind the mic. Rowdy Roddy Piper was the best—all spontaneous and quick. He had a really strong character, was funny as all hell, and extremely animated.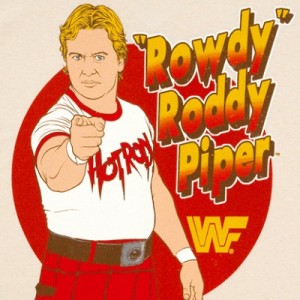 JT: What improviser do love to perform with and/or wish to perform with in the future (even if they are not on your team) and why?
GF: I love to perform with Ben Jones [member of Megawatt team Grappler]. He's a lot of fun, good energy and always has a good clear picture of who he is in a scene. I really can't wait to perform with my team. They are all awesome improvisers and I can't wait to help create awesome scenes and shows with them.
JT: What sets the Megawatt apart from other improv programs/performance nights in New York City?
GF: I loved how while I was taking classes all the Megawatt performers were always really approachable. I believe it has a lot to do with how the Magnet Theater really cares about their students by having the Big Brother/Sister program. You get a great understanding about what it takes to be on a team. That program is a great way to nurture up and coming students.
JT: What does it mean for you to be on a Megawatt team?
GF: Being on a Megawatt team means I get to share the stage with some of the greatest comedy performers in New York City. Perform in front of a very intelligent audience, in an extremely supportive theater community. It's a great honor. I have a passion for comedy. I want to grow as a performer and I want to continue having a lot of fun performing—I can do this with Megawatt.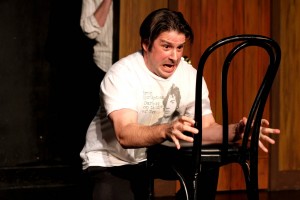 Be sure to check out George Fernandez as part of Horses as well as in his duo Genetic Freaks with Frank Angelini. When not performing George is very busy being super dad to three boys, aged 7, 5, and 2.