Sex Magic :: A Taboo Busting, Sex Positive, Magic Making Event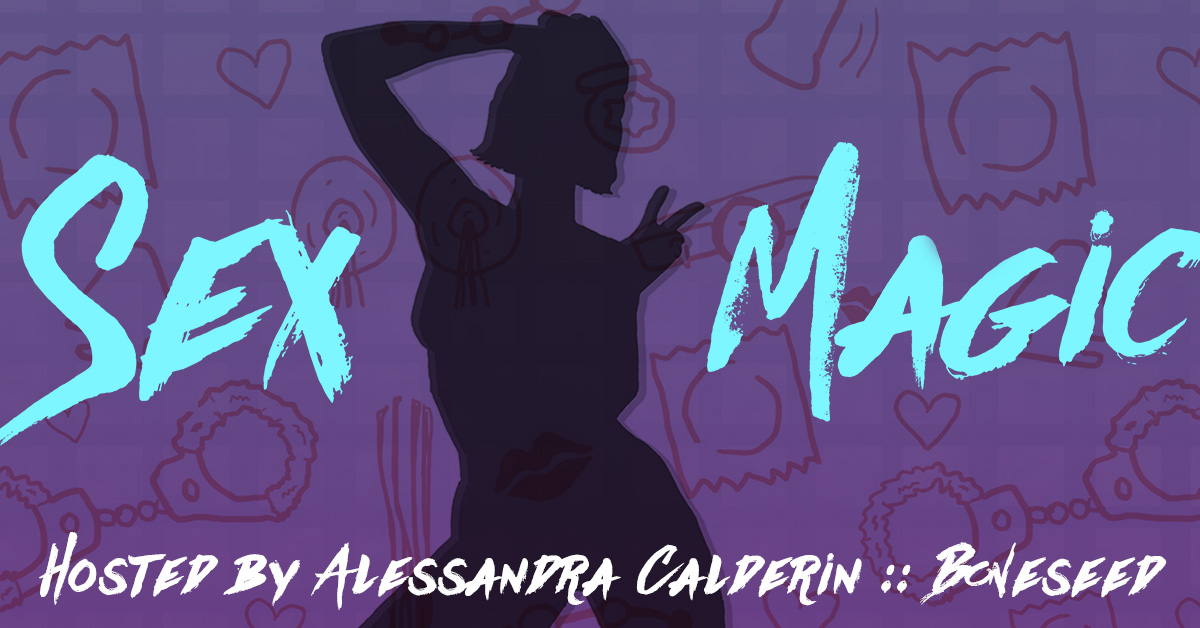 About the Show
Tarot reader, yogi, witch and sexually active human, Alessandra Calderin hosts a taboo busting, sex positive and magic making event featuring true stories, confessions, education, burlesque and a spell or two to wipe away all the shitty shame walls we tack onto our sex lives in a sexually repressed AND obsessed society. Grab some protection, open up and tap into the magic of your own sexuality.
This month, we're taking up a late night spot and exploring BDSM and other kinks to show how 50 Shades of Grey is in fact 50 Shades of bullshit and play with the fun and deeply healing side of kink <3
Hosted by: Alessandra Calderin :: Boneseed
Featuring: Jessica Coyle, Patrick Holbert, Meg McLaughlin, Joe Miles, Stephen Morrison and Molly Rabuffo


Magnet Theater
254 West 29th St.
New York
NY
10001