CHUCHO Y Amigos!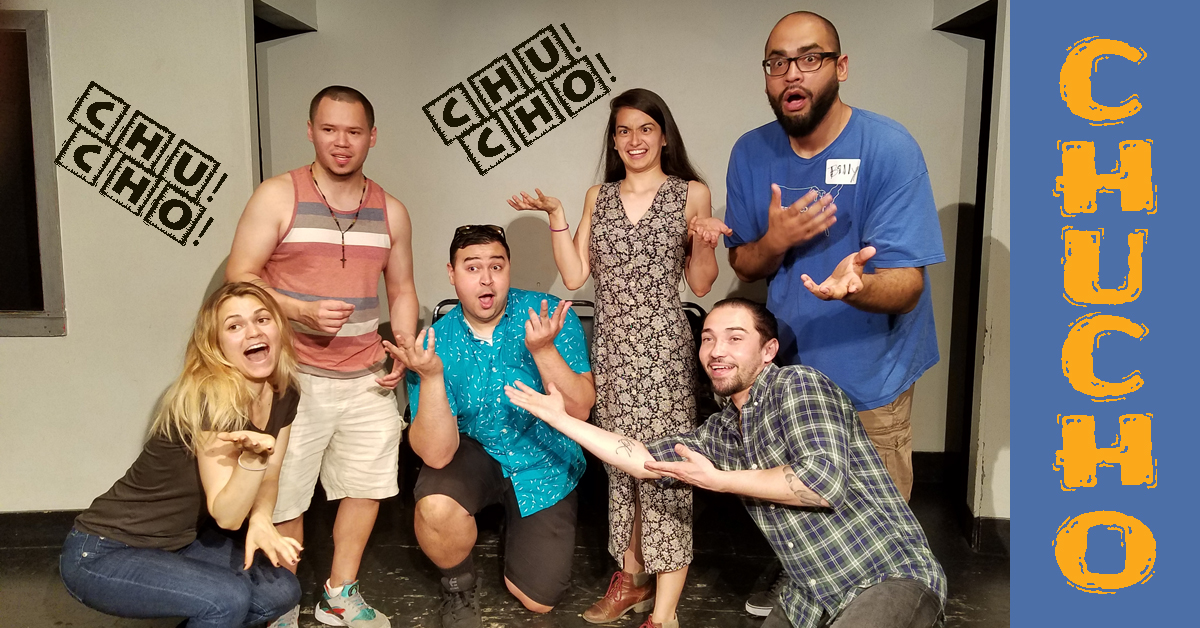 About the Show
CHUCHO is an Latinx improv team that regularly performs throughout NYC. CHUCHO has trained at Magnet Theater, UCB, iO, WIT, Groundlings, Dojo Comedy, Theater 99, and the mother-loving PBCC (Palm Beach Community College), y'all! CHUCHO has performed around the country and in Canada where they were called "an international tour-de-force" by a close friend. CHUCHO loves improv as an art-form and they love playing together as a family. Their active push for diversity in comedy is what originally brought them together and sharing their comedic/cultural sensibilities is what keeps them going! ¡CHUuuuu-CHOoooo!
CHUCHO is Alex DaSilva, Kevin Kiernan, Patricio Machuca, Xavier Padin, Billy Soco, and Melissa Ulloa.


Magnet Theater
254 West 29th St.
New York
NY
10001
Tickets
Magnet students can claim available tickets using their valid student ID in person at the theater.
CHUCHO Y Amigos!
Fri Sep 27th, 2019, 7:00pm - $10