Molly's Guilt Free Comedy and Ice Cream Social!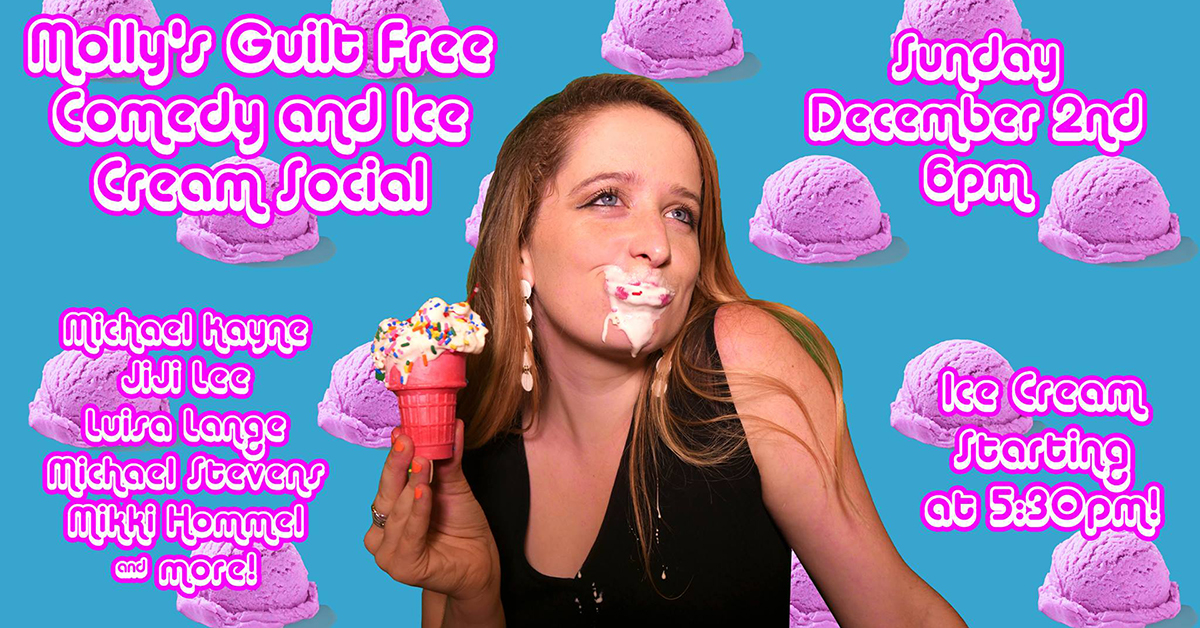 About the Show
Inspired by two years in recovery from her own eating disorder, Molly Kiernan hosts a guilt-free celebration of sweets and self. Come early for ice cream in the lobby, and stay for improv, standup, characters and song in the theater. For this night (and hopefully the rest of your life), allow yourself to eat, laugh and love who you are.
Featuring: Michael Kayne, JiJi Lee, Mikki Hommel, Luisa Lange, Michael Stevens, & more!


Magnet Theater
254 West 29th St.
New York
NY
10001
Performers