Conservatory Circuit teams announced!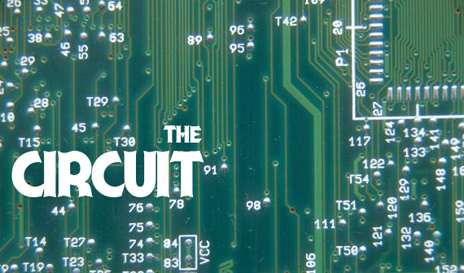 The Circuit Thursday November 1, 2018, 1:00pm - by Magnet Theater
---
Say hello to all of our new Conservatory Circuit teams!
Come see one of their shows, Fridays at 10 pm, starting November 2nd at the Magnet Training Center, 22 W 32nd St., 10th Floor. YES! Shows run through December 14th.
The Conservatory Circuit features improv ensembles made-up of both Magnet students and veteran Magnet performers. Every week, three teams take the stage and perform the classic long form improv structure, The Harold.
Pumpkin Spice:
Paul Esposito
Emmy Montgomery
Erin White
Art Cai
Matthew Huff
Todd Exler
Kayleigh Reichman
Jeff Gottlieb
Coach: Jeff Wucher
Apple Cider:
Sean Flowers
Nathan Tillis
Shannon Krowicki
Pam Debutts
Ann Doherty-Hardbattle
Micheil Yohannes
Max Ross
Norman Greenberg
Coach: Phoebe Tyers
Cornucopia:
Tobin Mollett
Joe Diliberti
Susan Lerner
Preet Rajdeo
Richard Krysztoforski
Ande Cousins
Lisa Yapp
Andy Roberts
Coach: Billy Soco
Tofurkey:
Tim Layman
Mila Milosevic
Kirsten Henning
William Meckley
Seann Cantatore
Chuck Africa
Brendan Goggins
Libby Jensen
Coach: Dennis Pacheco
Congrats to the new teams, and be sure to come and check them out!
Tags:
advanced improv
,
comedy
,
comedy show
,
conservatory circuit
,
free nyc
,
Free Shows
,
free things to do
,
funny
,
Improv
,
improv comedy
,
improv comedy show
,
improv nyc
,
improv school
,
improv show
,
improv theater
,
improvisation
,
improvise
,
longform improv
,
magnet training center
,
new york
,
new york city
,
nyc
,
performance