Announcing the Fall 2018 Magnet Sketch Teams!
Sketch Friday August 3, 2018, 7:53pm - by Magnet Theater
---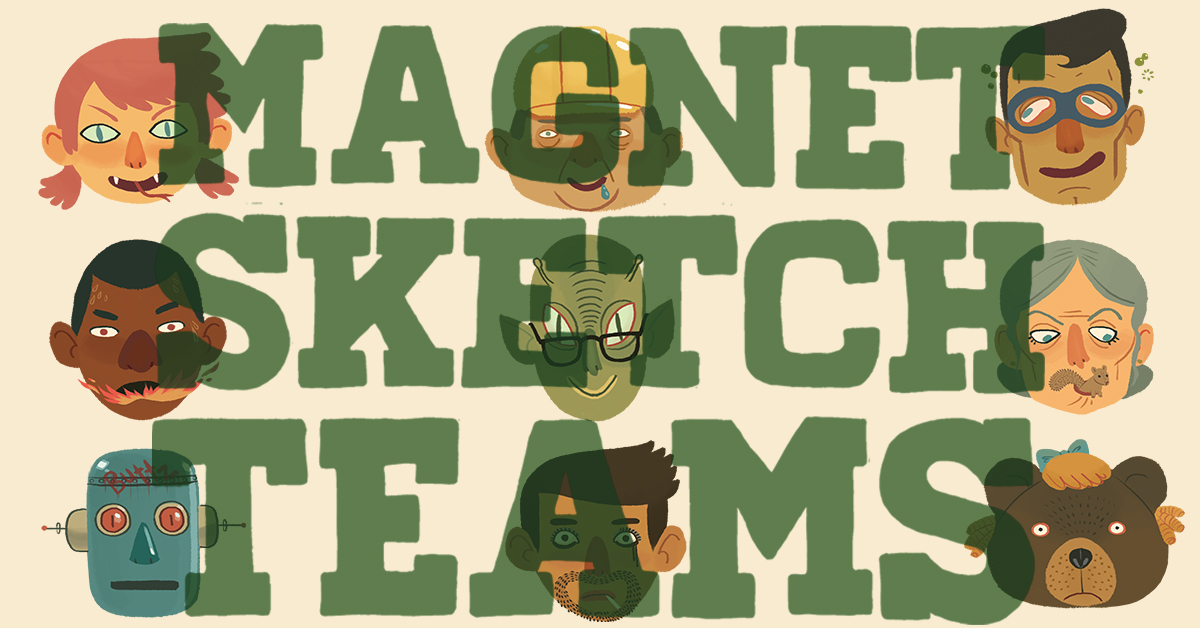 Congratulations to the newest Magnet Sketch Teams and the latest additions to Gary From HR, Mama's Boy, and Milwaukee!! Thanks to everyone who submitted and auditioned this round. Here's to a brand new season of killer sketch comedy, premiering on 
Monday, September 10th at 7:30 pm
.
KEY:
Name
- new to team
Name
- new to Magnet Sketch Teams
Name
- returning to Magnet Sketch Teams
Name
 - promoted to Writer/Performer
Gary From HR
Directed by: Lanee' Sanders
Randy McKay (writer/performer)
Francis Fuster (writer/performer)
Janay Bates (performer)
Tanyika Carey (performer)
Michael Stevens (performer)
Utkarsh Rajawat (performer)
Caroline Castro (writer)
Jennifer Epperson (writer)
Gregory Cornejo (writer)
Fred Chong Rutherford (writer)
Mama's Boy
Directed by: Johnathan Ross
Kate Shine (writer/performer)
Jeffrey Kitt (writer/performer)
Matt Brooks (writer/performer)
Alexandra Sobrino (performer)
Ladell Thomas (performer)
Raquel Castellar (performer)
Elsa Bermudez (writer)
William Cybriwsky (writer)
Nick Wiener (writer)
Milwaukee!
Directed by: Michael Delisle
Ben Koch (writer/performer)
Kourtni Beebe (performer)
Frankie Johnson (performer)
Zak Kamin (performer)
Duaa Osman (performer)
Dennis Pacheco (performer)
Virginia Dickens (writer)
Harry McAlister (writer)
Kathleen O'Mara (writer)
Ashley Siebles (writer)
Kayte Zhang (writer)
BLACK HOLE
Directed by: Nat Silverman
Kyle Levenick (writer/performer)
Steve Howze (performer)
Abby Russell (performer)
Amanda Melhuish (performer)
Mari Stein (performer)
Kerri Kenny (performer)
Yoshi Saito (writer)
Dmitry Shein (writer)
Nick Marchese (writer)
Laura Brehm (writer)
Beth Benson (writer)
SUPERNOVA
Directed by: Dennis Pacheco
Sarah Cassell (writer/performer)
Rachel Robertson (performer)
Gina Cucci (performer)
Brendan Goggins (performer)
Keith DiRienzo (performer)
Kristina Stasi (performer)
Emily Draper (writer)
Phoebe Torres (writer)
Christian Tucci (writer)
Brian Gurien (writer)
Kelsey Harper (writer)
ION ENGINE
Directed by: Jordan Randolph
Shelley Little (writer/performer)
Jackie Skinner (writer/performer)
Robin McNamara (performer)
Michelle Francesca Thomas (performer)
Julia Schroeder (performer)
Alexandra Echavarri (performer)
Karina Sahlin (writer)
Levi Friedman (writer)
Michael McLarnon (writer)
Alina Konon (writer)
There have also been some exciting changes to our weekend sketch teams, The Nitro Girls and The Executives. Check out each team's new members and see their season debut on Friday, October 5th.
THE NITRO GIRLS
Joe Lepore (writer/performer)
Sam Rogal (writer/performer)
Lanee' Sanders (writer/performer)
Becca Schall (writer/performer)
Amy Lynne Berger (performer)
Johnathan Ross (performer)
Nat Silverman (writer)
Daniel Louis (writer)
THE EXECUTIVES
Elena Skopetos (writer/performer)
Meredith Burns (performer)
Lane Kwederis (performer)
Xavier Padin (performer)
Matt Abedi (performer)
Tom Sanchez (performer)
Ashley Glicken (writer)
Sara Kalkstein (writer)
James Kuo (writer)
Kristen Loe (writer)
Carly Silverman (writer)