Apply to be a part of THE CIRCUIT!
The Circuit Monday June 18, 2018, 5:25pm - by Megan Gray
---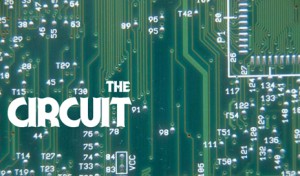 We are now accepting applications for the 2018 Summer edition of The Circuit! The Circuit is a long-form improv program with teams made up of Magnet Theater students, graduates of our training program, and veteran performers. We believe that in order to get better at improv, you need to do it! The Circuit gives more people in our community a chance to work on teams with great coaches, all while performing regularly.
The summer round of The Circuit will run for 7 weeks, Fridays at 10pm, at Magnet Training Center. The deadline to apply is Monday, July 2nd, 2018 at noon. Teams will be announced July 5th. First rehearsals will be the weekend of July 7th.
Circuit shows will begin Friday, July 13th and run for 7 weeks, through August 24th.
To sign up, fill out the form: https://goo.gl/forms/3fvCTM98b7iM71622
Questions? Just email circuit@magnettheater.com!
***Please read the following:***
- To apply, you must have completed up to Level 3 at the Magnet.
- Do not call or email registrar beforehand regarding application status.
- Circuit performers may miss no more than 3 shows or practices.
- Performers are expected to rehearse with their assigned team and coach on a weekly basis at assigned times.
- Performers are responsible for the cost of coach and space rentals.