Conservatory Circuit teams announced!
The Circuit Wednesday April 25, 2018, 1:42pm - by Magnet Theater
---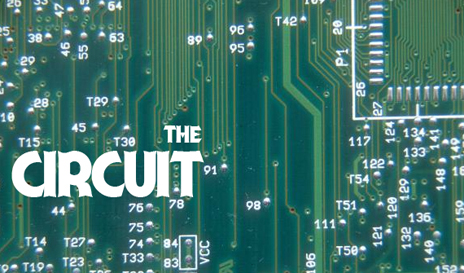 Say hello to all of our new Conservatory Circuit teams! Come see one of their shows, Fridays at 10 pm, starting May 4th at the Magnet Training Center, 22 W 32nd St., 10th Floor. YES! Shows run through June 8th.
The Conservatory Circuit features improv ensembles made-up of both Magnet students and veteran Magnet performers. Every week, three teams take the stage and perform the classic long form improv structure, The Harold.
Team Rizzo:
Jennifer Aaron
Pete Morris
Elaine Bledsoe
Valentino Salza
Simon Shannon
Nathan Tillis
Anna Vesely
Mary Regan
Coach: Xavier Padin
Team Cha-Cha:
Maxim Ross
Susan Lerner
Craig Lehner
David Freshwater
Marshall Finch
Jana Heaton
Mari Stein
Christine Lawless
Coach: Pat May
Team Frenchie:
Amanda Melhuish
Joe Diliberti
Greg Iacurci
Aaron Riesebeck
Gillian Kushner
Henry Seifter
Christine Magee
Simon Johnston
Coach: Tom Sanchez
Congrats to the new teams, and be sure to come and check them out!
Tags:
advanced improv
,
comedy
,
comedy show
,
conservatory circuit
,
free nyc
,
Free Shows
,
free things to do
,
funny
,
Improv
,
improv comedy
,
improv comedy show
,
improv nyc
,
improv school
,
improv show
,
improv theater
,
improvisation
,
improvise
,
longform improv
,
magnet training center
,
new york
,
new york city
,
nyc
,
performance