Musical Circuit Announced!
The Circuit Tuesday April 24, 2018, 3:41pm - by Magnet Theater
---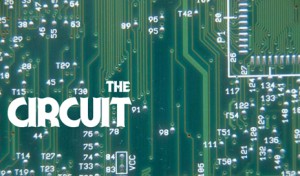 We are thrilled to announce the next edition of Musical Circuit! These three teams (Kander, Ebb, and Prince) will perform on Saturday nights, starting May 5th at 10:30 pm, at Magnet Training Center, 22 W 32nd St., 10th Floor. We hope to see you there!
The Musical Circuit features musical improv ensembles made-up of both Magnet students and veteran Magnet performers. Every week, three teams take the stage and perform completely improvised pieces of musical theatre made just for you!
Team Kander
Beth Bowman
Caitlin Doherty
Ankit Singh
Steve Tardio
Nathan Tillis
Stacey Weingarten
Coach: Christine Chan
Team Ebb
Jonathan Morales
Dylan O'Keefe
Brian Rosenblatt
Emily Swindahl
Shalini Tripathi
Eva Tsang
Coach: Chris Bell
Team Prince
Tara Harte
Adam Keller
Erin Richardson
Denis Sazhin
Elie Stav
Lisa Yapp
Coach: Natasha Gleichmann

Come out and watch these great shows!