The First-Ever Musical Circuit Announced!
The Circuit Wednesday November 8, 2017, 12:00pm - by Magnet Theater
---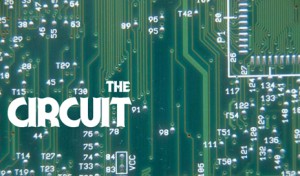 We are thrilled to announce the first-ever Musical Circuit! These three teams (Stone, Temple, and Pilots) will perform on Saturday nights, starting November 11th at 9 pm, at Magnet Training Center, 22 W 32nd St., 10th Floor. We hope to see you there!
The Musical Circuit features improv ensembles made-up of both Magnet students and veteran Magnet performers. Every week, three teams take the stage and perform completely improvised pieces of musical theatre made just for you!
Stone
Ann Herberger
Damon Ketron
Randy McKay
Sarah Nisbett
JessAnn Smith
David Tomczak
Coach: Olivia Petzy
Temple
Ben Fullon
Zack Gafin
Noel Hunter
Liz Lasky
Tomer Soran
Emily Stevens
Coach: Sean Bartlett
Pilots
Jeremy Chao
Annemarie Cullen
Kate DeFeo
Adam Keller
Michael Serpe
Tori Smith
Coach: Adam Payne
Come out and watch these great shows!