Announcing the Fall 2017 Conservatory Circuit!
The Circuit Thursday November 2, 2017, 4:12pm - by Magnet Theater
---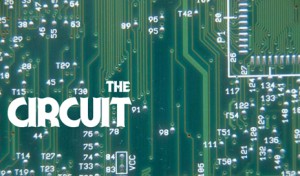 Say hello to all of our new Fall 2017 Conservatory Circuit teams! Come see one of their shows, Fridays at 10 pm, starting November 3 at the Magnet Training Center, 22 W 32nd St., 10th Floor. YES!
The Conservatory Circuit features improv ensembles made-up of both Magnet students and veteran Magnet performers. Every week, three teams take the stage and perform the classic long form improv structure, The Harold.
Team Fred:
Nathan Brown
Michael Serpe
William Hui
Liz Lele
Simon Johnston
Christine Lawless
Michelle Hess
Lesley Hennen
Coach: Katie Mordhorst
Team Wilma:
Steve Ling
Ann Herberger
Janet Lu
Ande Cousins
Sara Parelhoff
Dan Lisle
Tim Canty
Randy McKay
Coach: Benjamin Koch
Team Barney:
Roman Zelichenko
Isaac Jimenez
Lisa Yapp
Kevin Mosquera
Sarah Poirier
Tomer Soran
Perri Gross
Jennifer Dumlao
Coach: Pat May
Team Betty:
Danielle Von Lehman
Brin Snelling
Jamie Genoa
Tina McIntyre
Brad Weiner
Peter Vale
Parker Phinney
Brendan Jordan
Coach: Johnathan Ross
Come out and watch these great shows!