Remix Vol. 2 Announcement!
Opportunities Monday August 21, 2017, 1:31pm - by Magnet Theater
---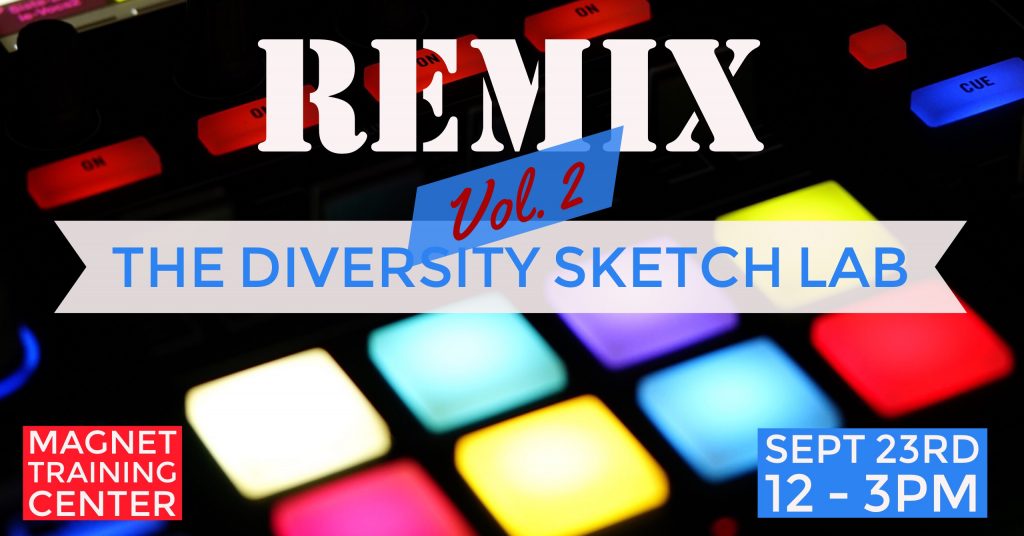 Well folks, Remix is back for Vol. 2!
What is Remix?
Remix is the Magnet Theater's diversity sketch lab. For seven weeks participants will meet with Magnet Alumni and learn about sketch writing! We start with the basics of what makes a good sketch and take you through the process of writing, getting notes, editing, and performing! All participants will be eligible to have their sketch considered for the show at the end of the the lab, and all participants will have a chance to perform in the show!
Want to see some sketches that made it into last year's show? Look here: Remix on YouTube
Who is this for?
Remix's aim is to lift voices of people from marginalized groups, and celebrate diversity of all types - including (but not limited to): race, age, gender identity, orientation, ability, and more!
But I Didn't Do Remix Vol. 1…
Perfect! There's no prior experience needed. People who participated last year are welcome to participate again, but we'll be covering a lot of the same ground.
But I've Never Done Sketch Before…
It's never too late to start! Remix is for people of all experience levels in sketch and comedy writing. Even if you've never done sketch comedy or if you're on a team at another theater, Remix is for you! All experience levels welcome.
OK… But What's the Catch?
There's a tiny (less than $10) fee to pay for the show recording and our amazing tech.
To qualify for show participation, we require that you miss no more than 2 meetings and miss no more than 1 show.
But that's it! Any sketches written in the lab are yours to do with what you please and the seven weeks of classes are absolutely free!
Whoa, that's pretty sweet. How can I stay up to date on the info?
Our main form of communication will be through our google group: Click here. We will also post everything possible on Facebook (click here), as well.
When does this party start!?
Remix Vol. 2 will be kicking off Saturday, September 23rd @ 12pm.
We'll be meeting Saturdays from 12 - 3pm in the Magnet Theater Training Center, located at 22 West 32nd St.
And the shows?
Shows will be November 6th, 13th, and 20th at the Magnet Theater (main stage)!
We look forward to seeing all of you at the kickoff meeting 9/23!
Best!
The Remix Team