The July RINGERS is almost here!
Sketch Monday July 17, 2017, 3:57pm - by Magnet Theater
---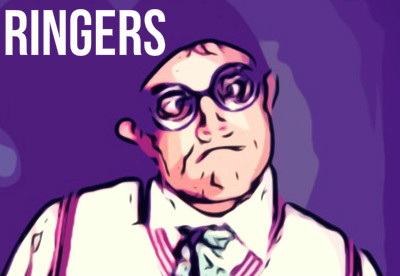 Monday, July 31st at 7:30 is Ringers, a tri-annually sketch show produced by Armando Diaz and Amanda Xeller. Ringers features sketches written by new and seasoned writers, fresh acting from improvisers, and direction by eager and practiced sketch voices. The show as a whole showcases both recognizable and up-and-coming talents of the Magnet Theater.
July's show will feature:
Sketches by Aidan Daley-Hynes, Annemarie Cullen, Catherine Elder, Levi Friedman, Maya Danzig, Michael Ganley, Phoebe Torres, Valerie Wang, and Will Arthur
Direction by Alex Stark, David Fried, Gina Cucci, Katie Sicking, Lauren Faylor, Matt Abedi, Matt Morea, and Patrick Grizzard.
And starring Alessandra Calderin, Amanda Melhuish, Ann Herberger, Arthur Velwest, CJ Watrobski, Dorrie Jankowski, Eric Noreen, Garett Press, Isaac Jiminez, Isabella Way, Jennette Cronk, Joe Lemonik, Josh Schiavone, Kristina Stasi, Matthew Sellitti, Melanie Rubin, Olia Toporovsky Gomez-Delgado, Rachelle White, Saidah Dunston, Veronica Venture, and Will Cybriwsky.