SUBMIT TO: The 13th Annual New York Television Festival
Opportunities Tuesday April 25, 2017, 3:56pm - by Promo Team
---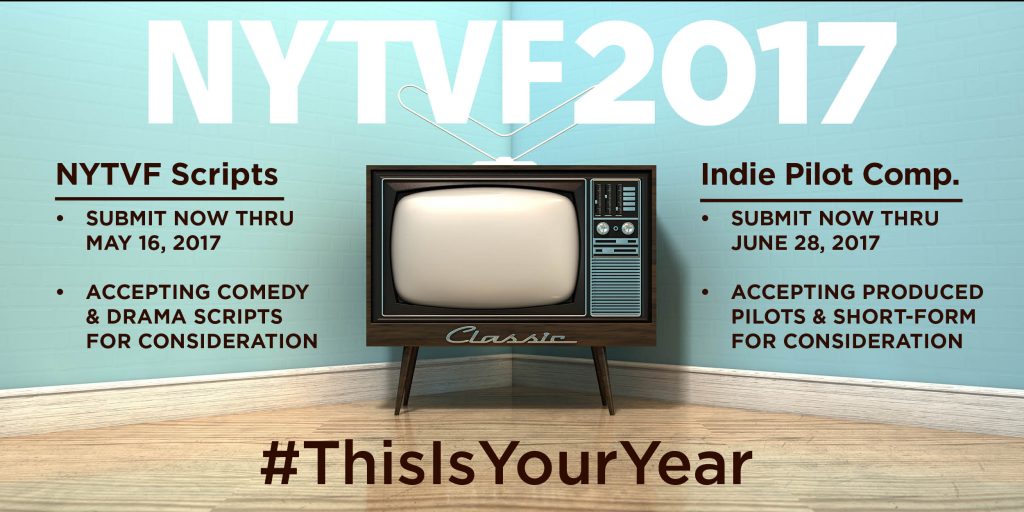 Calling all Comedy Writers/Performers/Creators: The 13th Annual New York Television Festival is currently accepting comedy submissions for the Independent Pilot Competition and NYTVF Scripts! The NYTVF is a pioneer of the independent television movement, connecting its community of artists with leading networks, studios, agencies, production companies, and brands.
Looking to submit your produced TV pilot or series? Submit to the IPC, the NYTVF's flagship, annual initiative, accepting independently-produced, original television pilots and series, short films, and short-form web series from around the globe. For discounted entry, submit by the May 31 Regular Deadline! For more about the IPC, visit http://www.nytvf.com/2017_ipc.html.
Are you an aspiring TV writer? NYTVF Scripts is accepting original comedy pilot scripts for consideration by broadcast, cable, and digital buyers. The NYTVF Scripts submission period ends on May 16. To submit to NYTVF Scripts, visit http://nytvf.com/2017_scripts_competition.html.
More than 40 comedy partners participated in NYTVF Connect at the 2016 Festival, including Comedy Central, IFC, Funny or Die, and Seeso. Don't miss your chance to get your work in front of the largest collection of comedy and TV decision-makers on the Festival circuit at the 2017 New York Television Festival. Submit today!