Announcing the Spring 2017 Musical Megawatt Teams!
Congrats, Improv, Musical Megawatt Monday April 3, 2017, 11:38am - by Megan Gray
---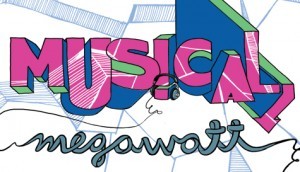 We are thrilled to announce the newest additions to our Musical Megawatt lineup! Catch these new teams in action this Tuesday, April 4th at 7, 8, 9 and 10pm.
New Team Crosby
Russ Feder
Brendan Goggins
Margaret Lyons
Adam Payne
Jackie Skinner
Justin Torres
Catherine Wing
New Team Stills
Chris Bell
Jessica Coyle
Amanda Mayer
Garett Press
Melanie Rubin
Cian Smith
Steve Whyte
New Team Nash
Lorraine Cink
Jennette Cronk
Eitan Levine
Maryann Menzies
Charlie Nicholson
Ali Reed
Brian Rodriguez
New Team Young
Samara Breger
Tim Canty
Keilana Decker
Dan Iwrey
Jayme Mattler
Billy Soco
Curry Whitmire