Q & A: Messing and Gausas, May 5th at 11am!
Events, Improv Thursday May 3, 2012, 10:01am - by WillyAppelman
---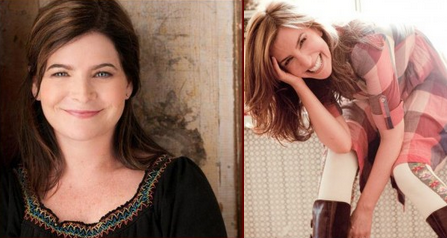 This Saturday at 11am at The Magnet Theater, Megan Gray will be moderating a Q & A with improv legends Susan Messing and Christina Gausas!
Messing is a director and actress living in Chicago.  Best known for her work with Second City, iO and The Annoyance Theatre, she is well revered in the NYC, Chicago and L.A. improv and acting communities.
Christina Gausas is an actress, writer and director living in NYC.  She has appeared on 30 Rock, Delocated, Important Things w/ Dimitri Martin,  and Late Night w/ Conan O'Brien.  Christina was named one of "The 10 Funniest New Yorker's You've Never Heard Of" by New York Magazine.  She is also directing "The Subject" at The Magnet Theater, opening Thursday May 3rd at 10pm and running until May 31st!
The Q & A is completely free, RSVP at megan@magnettheater.com to reserve a spot!