Preview: Company 29 Presents … PS 2012
Preview, Sketch Wednesday February 29, 2012, 5:03pm - by catherinewing
---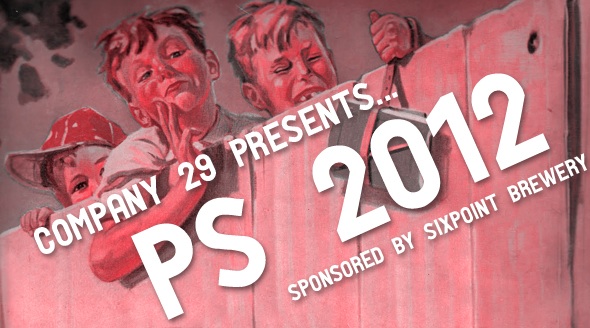 This Friday, 3/2 at 8:30pm marks a historic occasion at the Magnet Theater. It is the opening night of "PS 2012," the inaugural show of the Magnet Theater's very first sketch company-in-residence, Company 29. Set in and around a public school, PS 2012 will introduce you to characters from the school bus to the schoolyard and the academic beyond.
Dedicated to producing new and original sketch comedy shows on a continual basis, Company 29 consists of the Magnet's strongest writers, performers and directors. The goal of Company 29 is to create character-driven, thematically cohesive sketch shows with a uniquely Magnet voice.
These are the writers and performers of PS 2012:
Written By: Willy Appelman (Inspirado, Downton Abbey-Prov), Paul Barker (Horses, Dumbkowsky), Kevin Cobbs (Listen, Kid!), Tim Eberle (Brick, Alchemy), Amanda Hirsch (Think Improv), Julia Hynes (Brick, Dumbkowsky), Beth Newell (Kiss*Punch*Poem, Dumbkowsky), and Jamaal Sedayao (Brick, Turboner Bigote).
Featuring: Willy Appelman, Mike Barry (Horses), Kevin Cobbs, Nick Kanellis (Trike), Ruby Marez (Aquarius), Peter McNerney (Trike), Lauren Olson (Chet Watkins), Christian Paluck (Chet Watkins), Rachel Rauch (Leviathan), Jamaal Sedayao, Jason Scott Quinn (Grappler), and Ross Taylor (Aquarius, The Wrath).
Directed By: Nick Benaquista (Lead McEnroe)
Company 29 is proud to be sponsored by Sixpoint Craft Ales. Based in Brooklyn, Sixpoint is an innovative craft brewery that makes bold and delicious beers. It is also committed to supporting local creative endeavors, and Company 29 is thrilled to have them as a sponsor. For all you craft beer lovers, Sixpoint is having beer specials at the Magnet for opening night on Friday. Drink up and enjoy the show!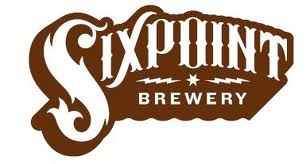 Tags:
Amanda Hirsch
,
Beth Newell
,
Brewery
,
Catherine Wing
,
Character
,
christian paluck
,
Company 29
,
Company-in-residence
,
Craft Beer
,
Jamaal Sedayao
,
jason scott quinn
,
Julia Hynes
,
Kevin Cobbs
,
lauren olson
,
Mike Barry
,
Nick Benaquista
,
nick kanellis
,
Paul Barker
,
peter mcnerney
,
Preview
,
PS 2012
,
Public School
,
Rachel Rauch
,
Ross Taylor
,
ruby marez
,
Sixpoint
,
sketch
,
sketch show
,
Sponsor
,
Tim Eberle
,
willy appelman